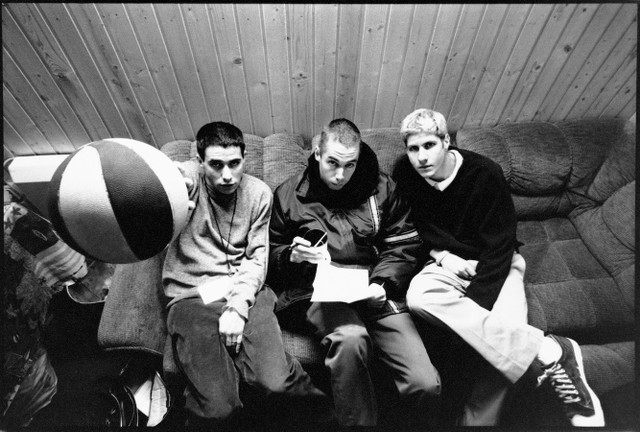 Besides a ton of amazing new songs and albums 2019 has also given us a healthy dose of music mini docs to dive into. Here are six of our favorites spotlighting Karen O and Danger Mouse, The Beastie Boys, Merzbow, Shakespear's Sister, M. Rexen and Chase Bliss Audio's M O O D pedal.
1. An Encounter With Lux Prima : The Art of Collaboration
Karen O And Danger Mouse recently collaborated on the album "Lux Prima" which is one of the most introspective and experimental musical projects to come along in some time. Directed and edited by Luisa Conlon & Max Knight "An Encounter With Lux Prima – The Art of Collaboration" documents the pairs process of making the album and the unique sound experience they are presenting to the listener.
2. Still Ill: 25 Years Of Ill Communication
This new Beastie Boys mini doc features Michael "Mike D" Diamond and Adam "Ad-Rock" Horovitz diving deep into the making of the band's epic 1994 album. After the commercial flop of "Paul's Boutique" (now a legendary record) the trio regrouped in L.A. with a new attitude and new process which started with "Check Your Head" and eventually led to "Ill Communication" which features signature tracks like "Sabotage", "Sure Shot" and more.
3. 25 Years of Merzbow's Venereology : Micro Documentary
The THKD Youtube channel posted this incredible 5 minute "micro doc" that chronicles Merzbow's legendary album "Verenology" giving insight on some of Merzbow's history and the impact the record has made on underground music culture.
4. M O O D : Granular Micro-Looper / Delay Mini-Doc
Chase Bliss Audio recently teamed up with fellow effects pedal builders Old Blood Noise Endeavors and Drolo to create the M O O D pedal. It's truly one of the most innovative pedals to come out in quite some time and this 12 minute mini doc showcases some of the final stages of the pedals creation and a lot of the intricate things that it can do. 
5. Shakespears Sister Mini Doc: Part 1: All The Queen's Horses
Shakespear's Sister are back with a new album called "Singles Party". In part one of this on going mini doc series Marcy and Siobhan talk about the new single 'All The Queen's Horses' and the concept behind the video directed by long- term collaborator Sophie Muller.
6. M. Rexen : About Love in three stages – mini doc
Really awesome mini doc on Dutch singer songwriter M. Rexen's single "Love In Three Stages".