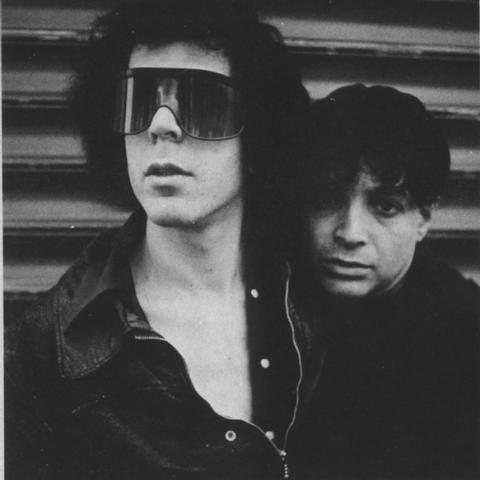 Suicide were truly one of the most influential bands of all time. The duo of Martin Rev and Alan Vega created a trademark sound that included synthesizers and primitive drum machines alongside heavy doses of haunting and primal vocals that are certainly one of a kind. The band's first two albums served as a blueprint that shaped the evolution of indie rock, industrial music, dance music and punk. Here I celebrate the band by exploring six of my favorite Suicide covers recorded by some of my favorite artists.
1. ? and the Mysterians "Cheree"
? and the Mysterians offer up this relentless and down right haunting take on an already truly haunting song. It's got swag and hypnotic energy for days. A fine rendition from on of the greatest rock n roll groups ever.
2. Frankie Teardrop Dead "Girl" 
This UK unit deliver a lulling and undeniably stunning take on this Suicide classic as the wandering synth and psychedelic vocals radiate through your speakers with every note.
3. Luna "Dream Baby Dream"
A truly brilliant version of Suicide's "cult hit" "Dream Baby Dream" that was included on the bands "Best Of" album. It's so inviting and organic sounding. This iconic track has been covered by everyone from Neneh Cherry, to Springsteen to Savages, but this is my favorite version.
4. Anna Calvi "Ghost Rider" Live
This is seriously one of the most intense and relentless versions of this song you will ever hear. Anna is an innovator and this incredible performance submits that fact on every level.
5. Loop "Rocket U.S.A."
Featured on Loop's 1987 compilation album "The World In Your Eyes" the band put their eclectic shoegaze twist on this Avant-garde masterpiece.
6. Lydia lunch "Frankie Teardrop"
One revolutionary performer pays tribute to two others. Damn I love this version of this song. Lydia Lunch is the best.