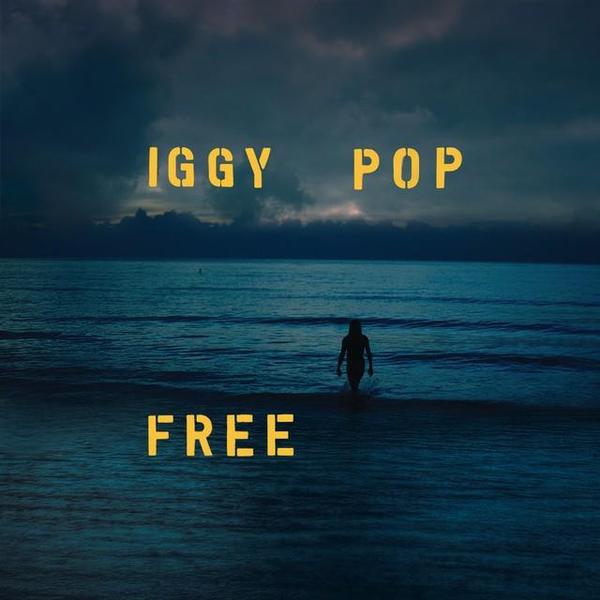 So today marks the release of Iggy Pop's 18th studio album fittingly titled "Free" It's his follow up to the critically acclaimed "Post Pop Depression" record he put out back in 2016 and is a move in a new direction for the rock n roll journeyman.
The album begins with the atmospheric, lulling presence of the title track which crosses mysterious horns and lush subtle ambient guitar nuances provided by experimental musician Noveller alongside Pop's signature voice. It's the perfect intro for the undeniable menace of "Loves Missing" which comes at you full force while still maintaining a vibrant and colorful elegance. The songs intensity continues to grow as Pop passionately sings "Clocks Ticking, It's Bad When She's By Herself".
"Sonali" is a moody, soothing almost soundtrack like piece that seems to be a reflection of people who get caught up in the monotonous traps of life. Kenny Ruby provides a sea of beautiful instrumentation that combines bass guitar harmonics with moving piano and synth tones over top of Tibo Brandalise's intricate drum patterns. Pop's cunning vocal delivery gives the track that mind bending quality that only he can create.
 The upbeat pace of "James Bond" carries the album into a more traditional setting for a moment. It's rolling bass line and infectious guitar work takes us back to more of "The Idiot"  era Iggy. It's a fun song that also features backing vocals from Faith Vern of British band THE PINS and pairing this piece alongside "Dirty Sanchez" shows that Pop still enjoys being a bit lighthearted from time to time. The dark and ominous experimentation continues on pieces like "Glow In The Dark" and "Page" as both create a sonic landscape that's meditative and cathartic while Pop states during "We Are The People", "We are the wisps of rulers and the jokers of kings".
Overall "Free" is summed up during Pop's reading of the Dylan Thomas poem "Do Not Go Gentle Into That Good Night". and the albums final track "The Dawn". At 72 years old Iggy has done it all in the world of rock n roll and "Free" is a "Meditation" of sorts on his life and career.  Pop describes the album as "reflect[ing]" the exhaustion of post-tour life" as well as "uniquely somber and contemplative". It celebrates the longing to continue to create and explore new ground and new perspectives. A truly inspiring record from beginning to end from one of the greatest of all time.