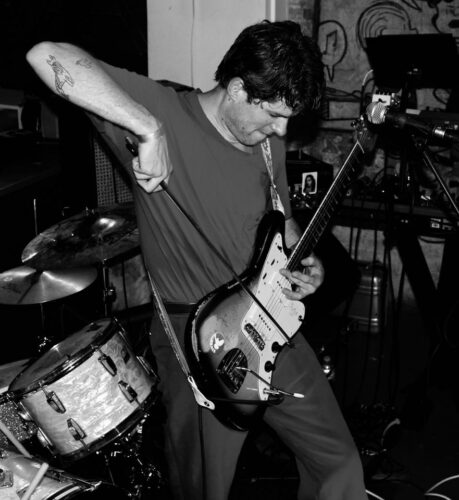 1. Wand – Songbyrd Cafe – Washington D.C.
In the fall of 2018 I made the trek to Desert Daze Festival in California. After catching 3 planes, two ubers and a pedicab down a mountain a storm broke out and Wands set was canceled a mere 20 minutes before they were set to take the stage.  Fast forward to summer of 2019 Wand are scheduled to play in Washington D.C. just 3 hours from my house. So with thunderstorms in the forecast we make our way to the nations capitol with ease. HOWEVER the second we got into the city an unbelievable thunderstorm hit that was so bad you literally couldn't see 1 foot in front of your face. How we navigated through the city to the venue I still don't know. There was flooding and lightning everywhere but somehow we made it to a parking garage and then the storm died down. Once we made it into the venue we find out that the basement has flooded and there's a chance Wand might not get to play. Needless to say I was more than bummed however there was another show going on in their upstairs area and we were soon told that Wand would play upstairs after the early show was done. So around 1:00 A.M. in a beyond packed and 100 plus degree room Wand took the stage and proceeded to put on one of the most energetic and relentless performances I've seen in years. Most of the set was made up of songs from their new album "Laughing Matter" which was one of my favorite records of the year. Cory Hanson's voice and guitar playing shined in fine form alongside top notch performances from drummer Evan Burrows, guitarist Robby Cody, and bassist Lee Landy while Sofia Arreguin's backing vocals and hypnotic syths took everything over the top. Hands down my favorite show of the year.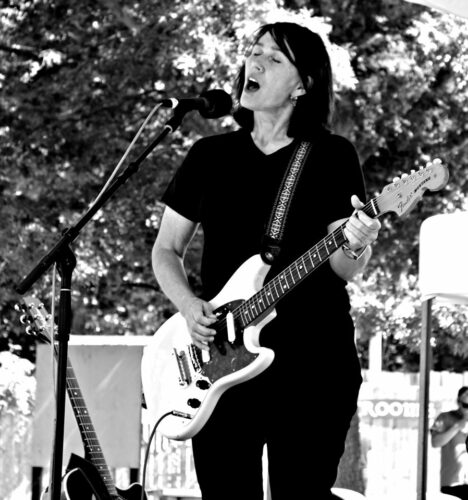 2. Bellwether Festival – Waynesville Ohio
This was the 2nd year of Bellwether Festival which was held in a Renaissance Park in Wanesville Ohio which is just south of Dayton. The park gave the festival a different kind of vibe than other fests and I must say I appreciated the laid back vibes of this fest as apposed to the more chaotic and stressful vibes of other fests I've attended over the years. Highlights from the events included a breathtaking performance from Beach House, a "brief" hour and 15 minute set from Guided By Voices, a charming appearance from Kelly Deal's project R Ring as well as solid outings from We Are Scientists, Caroline Rose, STRFKR, Black Moth Super Rainbow and many more.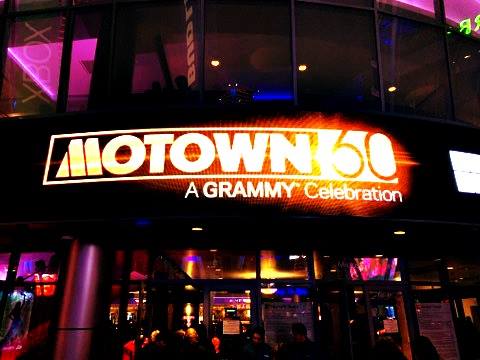 3. Motown 60 : A Grammy Celebration – Microsoft Theater – Los Angeles

It's not everyday you get to see and hear legends like Smokey Robinson, Martha Reeves and Stevie Wonder perform but back in February  at the Microsoft Theater in downtown Los Angeles it happened as I was on hand to witness the Motown 60 : A Grammy Celebration television taping. Smokey Robinson's voice is still as incredible as ever as he delivered a stunning performance of his classic "Shop Around" while Martha Reeves delivered a high energy rendition of "Nowhere To Run" . Diana Ross performed a tribute to Motown founder Barry Gordy and Steve Wonder put on what I'd describe as a "Mini Concert" that included "Superstition", "Higher Ground"and many more. Overall this was as surreal of an evening as you can get with so many legends singing and telling stories of the iconic history of Motown Records.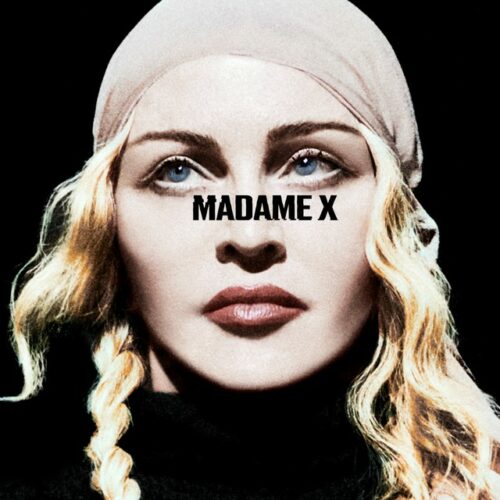 4. . Madonna – Brooklyn Academy Of Music – Brooklyn NY
Of all the performers I've always wanted to see Madonna has always been close to the top of the list so I was ecstatic when I was guest listed to see one of her performances during her Madame X residency at the Brooklyn Academy Of Music. The show was advertised to begin at 8:30 but upon arrival I was told she usually doesn't start until sometime after 11 PM so we had a bit of a wait but eventually Madonna began the show around 11:15 and it was certainly one for the ages. First off the sets were absolutely gorgeous and the choreography was brilliant. As for the music Madonna blended new songs from her "Madame X" album with classics like "Papa Don't Preach", "Vogue", "Frozen" and "Like A Prayer". She also interacted with the audience, telling stories and jokes and really made the evening fun and inspiring all at once. It was an amazing experience I won't soon forget.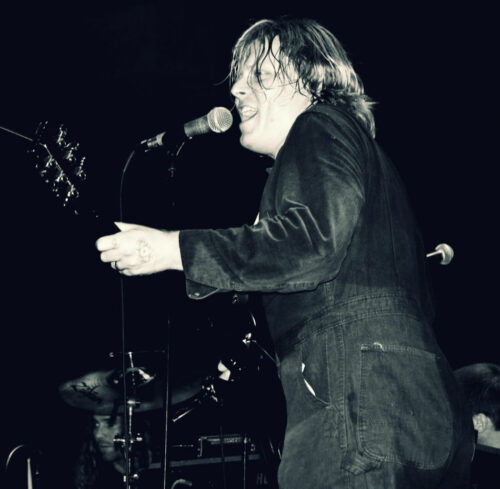 5. Ty Segall – Bowery Ballroom – NYC
This was an incredible show with Ty performing his latest album "First Taste" in full to start the show and following it with a performance of his album "Melted" which I'd say is my favorite record out of his vast discography. Accompanied by The Freedom band this was an evening of non stop energy that saw Ty playing drums as well as blasting his signature fuzzed out guitar riffs and hypnotic vocals in grand fashion. Highlights included "Taste" "Girlfriend", "Sad Fuzz" and "Caesar". This was my second time seeing Ty in 2019 and I love the way he radiates such a positive energy to his audience. You can tell he truly enjoys what he's doing.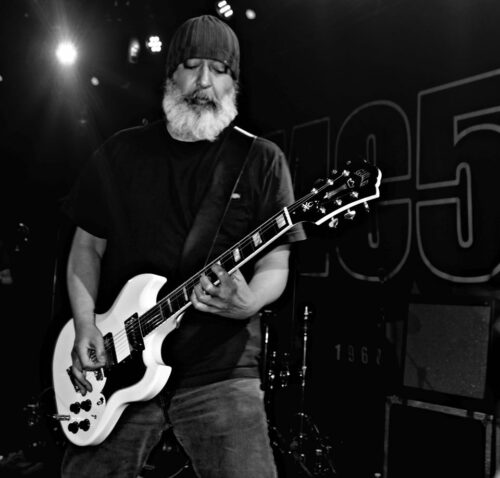 6. MC50 – Le Poison Rouge – NYC
Wayne Kramer brought his all star line up featuring Kim Thayil (Soundgarden,) Brendan Canty (Fugazi,) Billy Gould (Faith No More,) and Marcus Durant (Zen Guerrilla,) to NYC to celebrate the music of the MC5 and to say they delivered would be an understatement.  From "Kick Out The Jams" and "Come Together", to "Motor City's Burning"  and "Looking At You" the band sounded INCREDIBLE.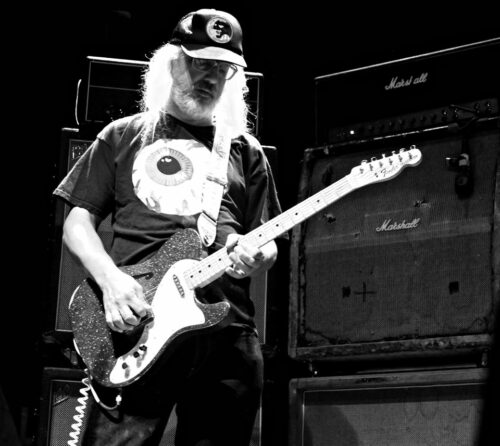 7. Dinosaur Jr.& Easy Action – The Norva – Norfolk VA
I was really excited when I learned Dinosaur Jr would be back in Norfolk which was their first area appearance in 3 years and I gotta say it was an amazing show. First off Easy Action delivered an incredible set and John Brannon is still one of the most intense lead singers ever. Dinosaur Jr. played a collection of classics like "Out There", "Feel The Pain" and "The Wagon" alongside newer songs like "Goin Down" and "Left/Right". J's guitar leads sounded as amazing as ever and Lou Barlow and Murph were on fire as well. The show ended with an encore that included blistering renditions of "Cracked" and "Sludgefeast" followed by a cover of The Stooges "TV Eye" that saw Brannon returning to the stage to handle the vocal duties. Overall it was a great performance and really fun show. Looking forward to hearing the new Dinosaur Jr album set to be released later this year.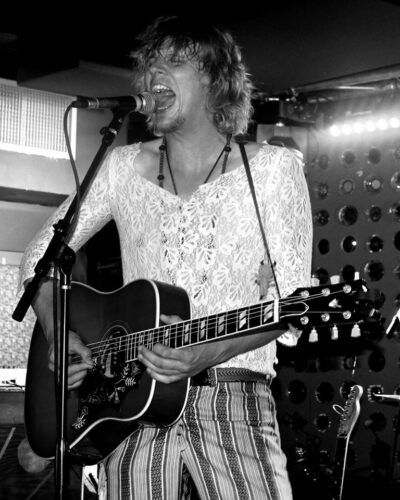 8. Kyle Craft – Baby's Alright – Brooklyn NY
Kyle Craft is one of my favorite "newer" songwriters and this was my first time getting to see him perform. Backed by his INCREDIBLE band Showboat Honey, Craft rocked through an inspiring set that included some of my favorites like "Eye Of A Hurricane" and "Heartbreak Junkie". He told stories about the songs and even did a short solo set about midway through the show. Eventually he brought the band back out and the night concluded with a rousing version of The Rolling Stones "Loving Cup". I couldn't find any footage of the performance so watch this full KEXP set from this past fall instead.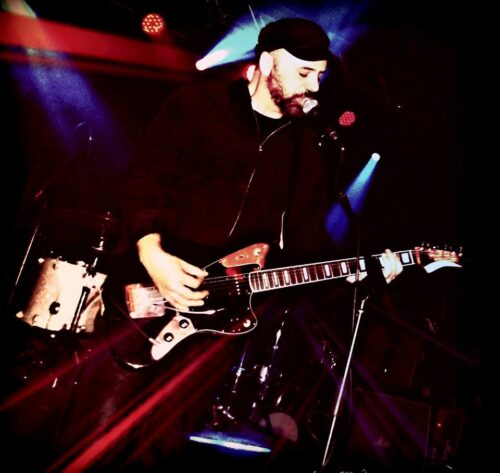 9. Swervedriver – Elevation 27 – Virginia Beach VA
The latest Swervedriver album "Future Ruins" is nothing short of stellar and I must say it was awesome getting to hear some of those new songs live including my two favorites  "The Lonely Crowd Fades In The Air" and  "Drone Lover". The bands performance was lulling and colorful and really inspiring. Adam's voice sounded great and the sea of modulated guitars was equally brilliant. The band ended the set with a no frills rendition of "Duel" which has some of my favorite riffs of all time. I can't imagine a better way to spend a rainy nigh in VA Beach.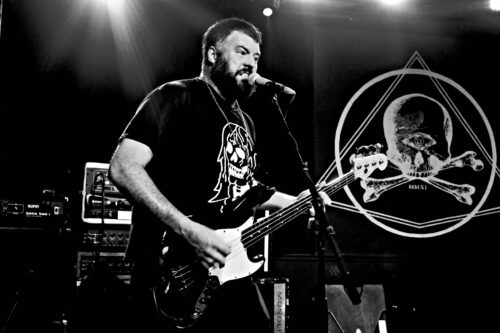 10 Big Business & A Deer A Horse – St Vitus Bar – Brooklyn NY
First off let me say this show was PACKED. A Deer A Horse put on an excellent opening set that included tracks from their latest E.P. They went over great with the crowd and showed why they are one of the best heavy bands in Brooklyn. Big Business delivered a CRUSHING performance. I was absolutely floored. The bass tone was massive and the drumming was relentless. I couldn't find any footage from this show either but enjoy this clip from a recent Big Business show at Alex's Bar in Long Beach CA.