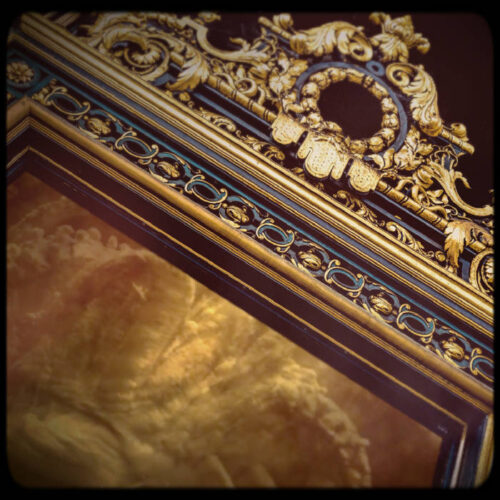 "Flourish" is a new E.P. from New York City musician FELD aka Marlon Feld. It's made up of eight short pieces that are inspiring, thought provoking and truly beautiful in every way.
The record flows together almost like a mixtape of sorts or an experimental sound collage but is also structured like an album.
Opening number "Organus" has orchestral elements along with strong aspects of music concrete. It's quite a mysterious blend of highly textured sounds that would fit perfectly in a David Lynch film.
"Mefistofele" combines a sea of throbbing synths with a blast of metallic pulsating electronic percussion, while the more piano based "The Stars" sounds like an unreleased collaboration between Hiroshi Yoshimura and Mike Oldfield.
There's a haunting "ominous" vibe that surrounds "Zemli".  Layers of cinematic tones move like possessed animals franticly pacing under a moonlight sky. The intensity builds even more when what sounds like the clang of a rotary phone infiltrates the mix, expanding the track into even more mind bending territory.
The hypnotic pace of "The Cathedral" is yet another impressive piano based piece that showcases Feld's relentless style and ability to establish a mood that's intense yet graceful and elegant.
Several of these tracks are fantasies on the work of Louis Vierne (1870-1937), Alexander von Zemlinsky (1871-1942), and Modest Mussorgsky (1839-1881).
Feld recently described the music on "Flourish" as "The sophistication of centuries, mauled and twisted into something fresh and brutal."
All in all this record is a remarkable achievement that takes you on a quick yet fulfilling sonic journey full of intrigue and fervor.
Watch the video for "The Cathedral" below and get the full release here.