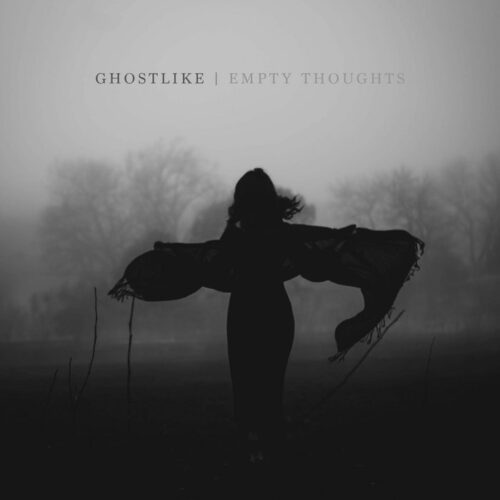 Formed in Lincoln, Nebraska in 2019, Ghostlike create sonic soundscapes that balance aspects of shoegaze and dream pop with slowcore and noise rock to create a brilliant mix of infectious sonic soundscapes.
Their debut E.P. "Empty Thoughts" features five glistening tracks that offer an array of colorful tones and fuzzed out riffs that move well alongside the layers of beautiful reverb drenched vocals.
Lead off track "Eddowes" is fed by a soul stirring guitar lead that eventually breaks into a thunderous blast of intensely frantic energy. It serves as a fantastic intro to the record and at times reminds me of artists like Low and Slint.
"Pluto" brings in a slow grey, melancholy feel. The duel guitar work of Dylan Richters and Alex Steele meshes together perfectly as it creates a cinematic picture that simulates your brain with persistent emotion.
Meanwhile the records title track reaches the perfect balance between dreamy rock and hypnotic psychedelia.  Lindsey Yoneda's vibrant bass guitar playing and the drumming of Dio Moreno really push the dynamics of the song and the massive wall of lush, shadowy vocals are simply exquisite.
The band pick up the pace on "Afterlife" and bring in a heavy dose of desolate guitar work in the vein of Three Mile Pilot and Sonic Youth. There are some really cool melodies and hooks that stand out around the beautiful, blistering coat of noise.
Everything winds down with the epic sounds of "Overgrown". You can tell all four members are completely locked in to the moment and getting out all of their energy in one final swoop.
"Empty Thoughts" is an impressive debut. Engineer Sam Segrist did a great job with capturing the groups sound and the cover art is spectacular. I really can't recommend this enough.
Have a listen to "Afterlife" below and get the full E.P. here.