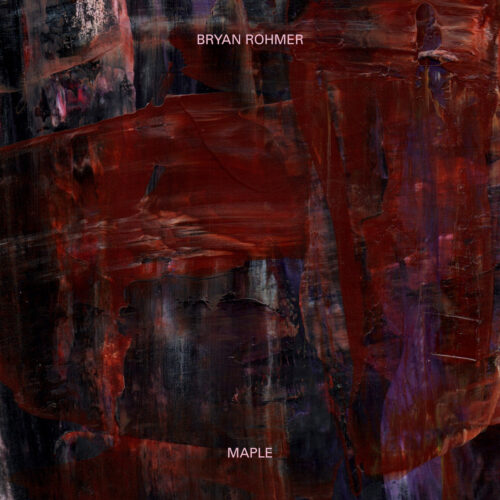 Bryan Rohmer is an artist, photographer and musician based in New York City. Their latest album "Maple" is a collection of brilliantly constructed soundscapes that take you inside a dream like world that's intense, haunting and undeniably beautiful.
Opening piece "Maple Body" emits a soothing, glowing like feel that's full of colors and mystery. It's mind bending movements and shimmering swells create an uplifting experience and set the pace for this journey into sonic experimentation.
"Silver Dinosaurs" brings in a sea of flourishing tones that blend heavily modulated guitars with other intriguing instrumentation while "Long Island" is a thunderous blast of vibrantly uplifting noise.
There's an elegance and grace that surrounds the track "Beige & Brown". It has these notes that make me think of what it be like if aliens came down to Earth and gathered in an abandoned field in the middle of the night and started trying to communicate with some type of cosmic outer space language.
Other highlights include the orchestral-ish "Shadow Webs",  the metallic textures in "Shimmer Strings" and the ominous delivery of "Lee".
Overall "Maple" is an incredible listening experience from beginning to end.
Listen to "Beige & Brown" below and get the full album here.