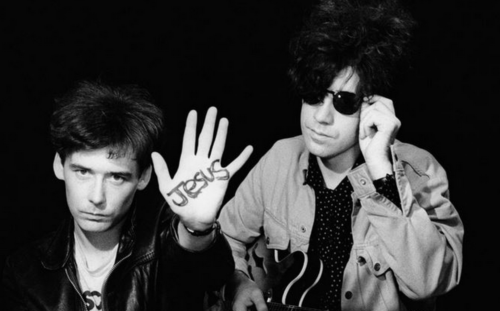 The Jesus And Mary Chain are one of the most pioneering bands of all time. Founded by Jim and William Reid in Scotland in 1983 the band ushered in the perfect blend of melody and noise and went on to influence countless artists all over the world. In this edition of Kopy Katz we explore five of our favorite JAMC covers done by five of our favorite artists. Enjoy. 
Fontaines D.C. "Darklands" 
Dublin rockers Fontaines D.C. do a tremendous version of the title track from JAMC's 2nd full length "Darklands".
The Pixies "Head On" 
Possibly the most known JAMC cover I remember Black Francis saying The Pixies would hear this song on the radio wile driving to the studio to record "Trompe le Monde" and decided to cover it. Such a great version and video.
93 Million Miles From The Sun "Never Understand"
93 Million Miles From The Sun  captured all of the raw energy, melody and chaos of this JAMC classic in full force.
Massive Attack "Just Like Honey" 
So cool to hear one of my all time favorite bands covering another and doing it well. Brilliant.
J Church "Kill Surf City" 
I remember when the "Hang 10" comp came out in the mid 90's. J Church was always one of my favorite bands of that era as they always stood out from the huge crop of melodic punk bands of the era. I was pleasantly surprised but not surprised to hear them do this. Hey "It's No Surprise".