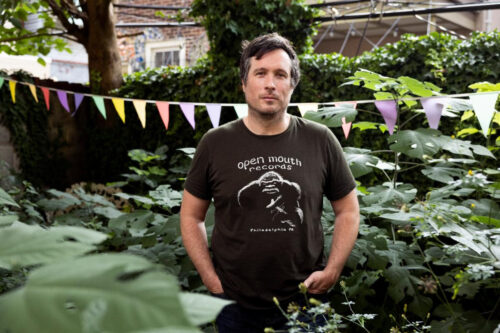 Leaning into discomfort and uncertainty to cement an impression of beauty, Bill Nace is always prepared to play a hole card and take a seismic step forward. With his forthcoming album, he's built the process of recording into a greater compositional adventure. Using every element of the performance, from the sound coming through the amp to the sound of the amp itself, Bill's phrases talk to and obliterate each other, via loops and improvisations, expanding and emerging into unheard vistas throughout the album Through a Room.
Evoking post-industrial landscapes, Bill's building blocks – the guitar and the sound of the guitar – float and hover in a vulnerably voice-like round on the second single, "E:E". The video, engineered by Dan Greenwood, elevates these sounds to their own extra terrestrial plane, temporarily dislodging narratives and echoing the otherworldly sonic space to transmit to unseen worlds. Greenwood's process to create the cosmic imagery inspired by the music is as follows: "The video for Bill's track E.E. came from a HI-8 Handycam tape I recorded, dumped to VHS, hand spliced, then transferred back and forth through various obsolete media. The processing technique removed them from their original context and dropped the imagery into the abyss of Nace's otherworldly soundscape. Guitar became a space communicator for mesmerizing messages from the sky, creating a new atmosphere thanks to finely crafted audio composition. It was a pleasure to find this place collectively while working on this project."
Watch the video for "E:E" by clicking the link above and pre order your copy of Through A Room for November 11th.