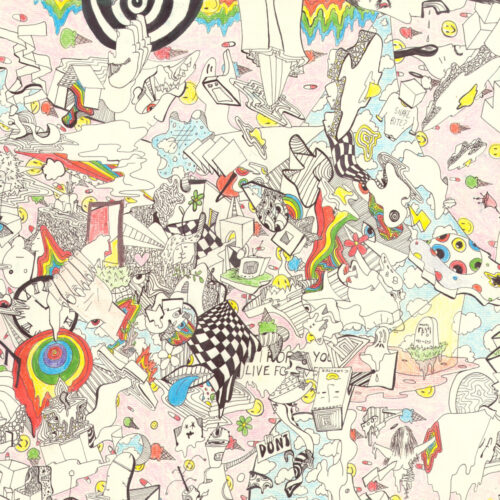 Denver Colorado has produced so many amazing bands over the years and Totem Pocket are no exception as the groups brand of shoegaze laced psych rock shines brightly on their self titled debut album.
Everything kicks off with the sounds of "NotEvenReal". There's a mysterious soundtrack style opening that quickly breaks into a fury of fuzzed out guitars and pounding drums that harness a ton of relentless energy. Eventually things settle into a lush psychedelic space that comes off like a cross between "Darkside" era Floyd and The Cocteau Twins.
"Shifter" keeps the fuzzed out guitars going full throttle. This sonic barn burner is full of massive riffs that are surrounded by hypnotic blasts of mind bending melodies. The ethereal vocals and ghostly nuances put everything over the top and provide all the essential ingredients to make it a '"shoegaze anthem".
After a calming more experimental three and a half minute intro the band lock into the shimmering sounds of "Arthur Sensing Danger". It's whispery vocals and underlying atmospherics sit nicely alongside it's gliding bass line. Think Hawkwind and Sonic Youth with a dash of Bardo Pond.
"Winter Again" has a more ominous attitude about it as it's intricate and moody guitars dance around a laid back beat that once again channels the elegance and grace of Pink Floyd. It's a truly beautiful track that shows off the bands musicianship and undeniable chemistry. These kind of rich psychedelic soundscapes continue with the pieces "Hitting The Bricks", "Dropping Eaves" and "Guiding Head".
Eventually the band brings back the fuzz in full force with the inspiring sounds of "Keep It In Your Mind". The piece's searing guitar leads and infectious hooks cap the album off in grand fashion.
Overall this is a highly captivating debut from one of the best new bands I've heard all year.
Listen to "Shifter" below and pre-order the full album here.