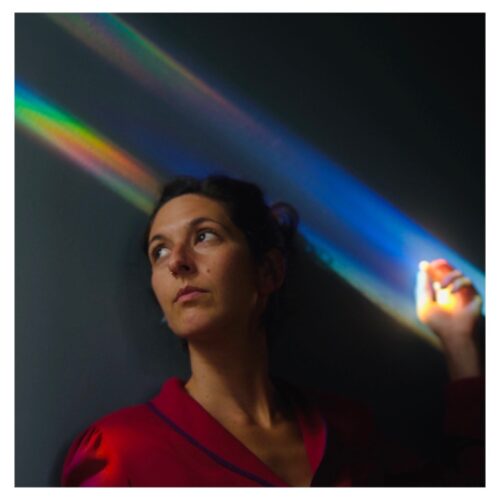 Influenced by the female artists Cat Power, Fiona Apple & Hope Sandoval, Jessie's music takes her audiences on a journey that is both intimately personal and transcendent.  I sat down with Jessie to talk about her about her early musical memories, how she got into songwriting and the making of her new album "Apparition".  Check out the album here.
What was the first music that really made an impact on you as a child and what artist did you each enjoy the most? 
I was raised in a very musical community. Both my parents played the piano and my dad always had a musical project going on. Neil Young, Bob Dylan, Pink Floyd, Professor Longhair, and The Grateful Dead were just some of the classics that would be playing in our house  regularly. This inevitably had a huge inspiration on me throughout my young life. The first album I begged my mom to buy for me was "Miseducation" by Lauren Hill when I was 10 years old… I had a love affair with R&B/Soul music for many years (still do).  In high-school my love for shoe-gaze and indie rock/folk music took its place . Mazzy Star, Velvet Underground, Fiona Apple, & Cat power are just some to name that changed my life and continue to be inspirations on my musical journey.
When did you all first start playing instruments and writing your own songs?
I started writing and playing music around 10 years old. I was inspired by my dad and I wanted in on the fun. The piano is where it all started. I was always too impatient to learn other peoples songs so I'd just make up my own Melodies' while playing by ear some chords on the keys. I can't read music. I sound everything out.
Your new album "Apparition" is nothing short of stellar. What was the writing and recording process like? Any particular gear you used that really helped shape specific parts of the record? 
"Apparition" was mostly all recorded at Crackle & Pop! studio in Seattle with the exception of some overdubs at my engineers private studio . Something cool about this album was that the bones were recorded live including: drums, guitar, main vocals, bass and piano for almost all the tracks. It was best that way… we were able to capture the magic apposed to playing to a click or putting broken pieces together in the after math. I prefer less of a polished sound. I wanted something honest.  The overdubs on the title track "Apparition" was really fun to lay down. I literally used a half broken Casio synth to lay down what became the bigger "hook" of the chorus. It's funny what happens in the studio. You can walk in with one idea and come out with something entirely different… Apparition and other tracks on this album kinda wrote themselves in the studio this way. I came in with my bare ideas for each song and with the support of my band, it all came together rather effortlessly.
If you could do a score for any film director who would it be and what would the film be about? 
it's a toss up between Darren Aronofsky & Wes Anderson.
What's next for you? Any new recordings/shows?
Currently taking a back seat with music as far as performing or booking new shows goes. I'm letting this album marinate in the ether for a while…. Behind closed doors I plan to write new material and hopefully start recording again in the late Winter early Spring.