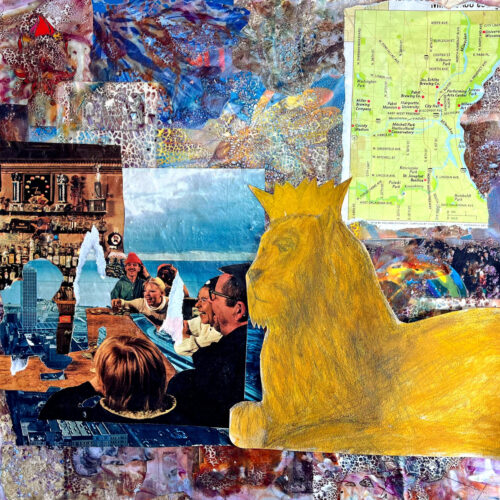 The Nile Club has been described as a band who writes and self records music for all. Named after an abandoned pyramid-shaped nightclub in Wisconsin the group just released a spectacular new album titled "Wake Up With A Sense Of Pride" which was three years in the making.
The group come at you right out of the gate with the raging rocker "Black Night". It's full of big guitar riffs and shouted vocals that create a buzz saw of relentless garage rock fury. Things immediately move into the more melodic sounds of "Ob-long" which also carries a touch of underlying math-rock charm.
"Redeemer" continues the bands indulgence into garage rock vibes while "Dragon Bone" with it's group singalong is full of uplifting energy.
Then we get to the undeniably maniacal sounds of "Rat Race". This literally goes from a delicate acoustic number into a bouncy energetic rock song that eventually explodes into a frantic fit of galloping cow-punk filtered through a layer of cosmic psychedelia. The following track "Burnt Young Man" also harnesses it's own level of insanity as parts bring to mind the likes of Mr. Bungle and Arthur Brown.
"Forever Is A Word" is a quirky pop fueled bit full of catchy hooks and appealing melodies while "Open Arms" and "No Forgives" also showcase the bands flair for writing upbeat, appealing rock music.
From top to bottom "Wake Up With A Sense Of Pride" is a tremendous record that combines exquisite musicianship with stellar production and just the right blend of grit and experimentation to compliment the killer songwriting in a major way.
Check out the video for "Black Knight" below and get the full album here.