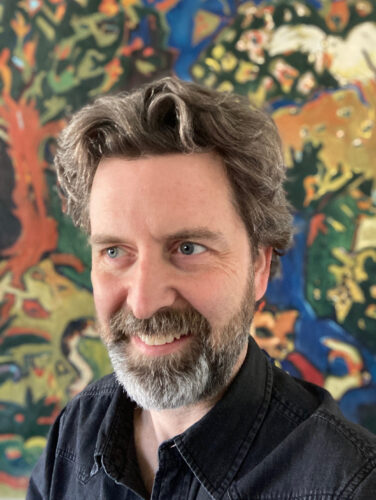 Colin Bragg is a composer and guitarist specializing in improvisation and creative sound design. His latest album "Entropy" harnesses an array of experimental tones and textures that radiate with blissful energy.
I sat down with Colin to talk about his early musical experiences, his love of films and the making of "Entropy" which you can get here.
CMM-What was the first music that really made an impact on you growing up and what artist and bands did you enjoy the most?
Colin-Musical inspiration initially came from my parent's record collection, which contained 60s psychedelic rock, 70s jazz fusion, soundtracks, classical music – all over the map! For instance, there was a family vacation mixtape that had tracks by Led Zeppelin, Dave Brubeck, The Moody Blues, Maurice Ravel, Dire Straits, and Herb Alpert.
My dad Lance Bragg (the inspiration for Entropy) was a commercial artist, and he created the posters for the 1969 and 1970 Atlanta International Pop Festivals. Growing up, I had a 1969 poster tacked up on the back of my bedroom door, and the variety of acts mirrored what I grew up listening to. PBS recently aired Electric Church, a documentary featuring Jimi Hendrix's set at the 1970 festival, and I was excited to see the posters pop up on the screen.
CMM-When did you first start playing instruments and eventually playing in your own bands? What led you to making solo albums? 
Colin-As a kid I initially wanted to play synthesizers, because I loved what I heard in albums and films of the time like Blade Runner and Escape from New York. But synths were expensive! Electric guitar had a lower bar for entry, and I could more easily cobble together funds for parts, pedals, and used gear. I had friends who were also starting to play, and so getting into a practicing/performing/hanging situation in high school was natural and fun, and I continue to play in groups in and around Atlanta.
The plan after high school was to follow in the family footsteps and build an art/advertising career. However, the attraction of music was too great, so I studied classical guitar and composition at the University of Georgia. I loved the electronic music studios in particular, which were overseen by my mentor and friend Dr. Leonard Ball. It was a real sonic playground: ProTools, ARP 2500 and 2600 synthesizers, and a black box performance space with a quadraphonic sound setup.
So, the solo records started out as mostly acoustic guitar pieces and improvisations with a few effects, but the fascination with both electronic sounds and slower musical processes have been finding their way into my recordings. I feel like I'm discovering a more singular voice with this combination of guitar, synth, and electronics.
CMM-Your latest album "Entropy" is a really impressive record and there are a lot of different elements going on. What was the recording process of making the record like? Any particular gear you used that helped develop certain parts?
Colin-Thank you! A track forms when I happen upon the kernel of an idea while working with my gear. I'll map a way to slowly transform that idea through time, and then I record the process. Some pieces are simpler, composed of layers of static loops – they could be heard as interludes.
The impetus for the album came about while I was goofing with a funky guitar dad had pieced together many years ago. He dubbed it the Fender "Ocelot" (on the album cover) – it has a pickguard made out of an old real estate yard sign and a bunch of pickups and switches. He was chasing a sound he heard in his head, and this guitar was the canvas for his experiments. While messing around with it, I realized it was the same day as the second anniversary of his death. It felt weird, like I was suddenly in some sort of liminal state between the past and the present, while holding that guitar. The album is a tribute to dad and his ingenuity, with the final track "Homage" also being a nod to Jeff Beck.
I often use simple loopers and delays for solo guitar playing, but for this recording I ran the Ocelot through a Behringer Model D minimoog clone to apply filter envelopes, a Red Panda Tensor pedal for random pitch and time shifted looping (this pedal is really cool, almost an instrument itself), and a handmade "Deputy Fuzz" pedal created by my buddy and frequent collaborator Blake Helton. There are also two synth tracks utilizing the Model D, delays, and loops.
The electronics help sustain ideas and encourage me to take pause, listen, and respond to sounds in an unrushed way. It's almost a more meditative process than a performative one.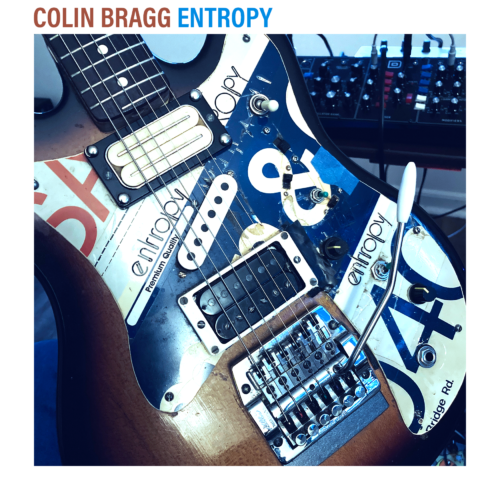 CMM-If you could compose a score for any film director who would it be and what would the film be about?
I love those moments in 1970s movies where experts ply their trade in a montage, and either a Tangerine Dream or Popol Vuh synth sequence is percolating in the background, for example in Mann's Thief, Friedkin's Sorcerer, Herzog's Aguirre, etc. I also really like older films where there is no background noise in an outside scene – dialogue and any ambient sounds have been dubbed in a studio afterwards. That can create a surreal vibe, like the dream sequence in Bergman's Wild Strawberries. I'd be thrilled to work with anyone who appreciates what those sounds and techniques bring to film, no matter the context.
A few years ago, Blake and I recorded an imaginary soundtrack to an Italian horror film from 1980 titled Natura morta con coltello (Still Life with Knife) as a tribute to Goblin and our love of synth-heavy soundtracks.
CMM-What do you have coming up next? Any new recordings or shows?
Colin-I am currently putting together a CD package for this album and scoping out venues for this sort of slowly unfolding music. In Atlanta, both No Tomorrow and the Eyedrum Gallery are experimental performance venues worth patronizing.
Recently I unearthed a stockpile of mini cassette recordings of dad playing guitar, some of which I've used to generate new tracks utilizing similar techniques to those heard on Entropy. It's a rewarding puzzle to try and solve – what sound sources can I manipulate to make new music? It also seems to be a natural process of how I am coming to grips with his loss, by absorbing his equipment and now his recorded playing into my own musical practice.