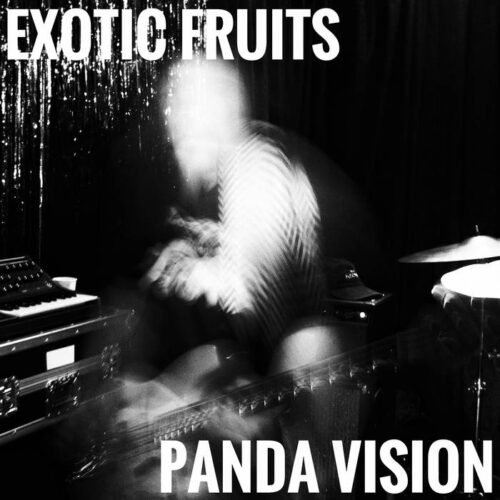 Austin Texas based unit Exotic Fruits bring a wave of persistent energy on their debut five song E.P. "Panda Vision". The groups brand of catchy yet gritty rock n roll is nothing short of relentless as their combination of cosmic riffs and freight train like drumming are sure to bend your mind and melt your face like never before.
Starting off with the explosive sounds of "CALM MEANS LESS ANXIETY" the group get things moving right out of the gate.  The songs thunderous bass tone and catchy hooks blend perfectly alongside the distorted, in your face vocal delivery.
The E.P.'s title track keeps the levels going full throttle with it's fuzz-drenched riffs and bouncy electronics. It's combination of aggressiveness and melody make it truly top notch and showcases the groups songwriting skills in fine form.
Eventually things get a bit more laid back but possibly even more intense on "FUXX". With a lush psychedelic vibe and slow pounding pace it creates a wall of heavy duty sounds that make for some pretty amazing dynamics. Meanwhile "This Neighborhood Is Effervescent" galops along with an almost 70's glam rock appeal to it that's fun to sing along with.
Closing number "CHAMPAIGN II"  further cements that Exotic Fruits are a full on rock n roll machine to be reckoned with.
Have a listen to "CALM MEANS LESS ANXIETY" below and get the full E.P. here.