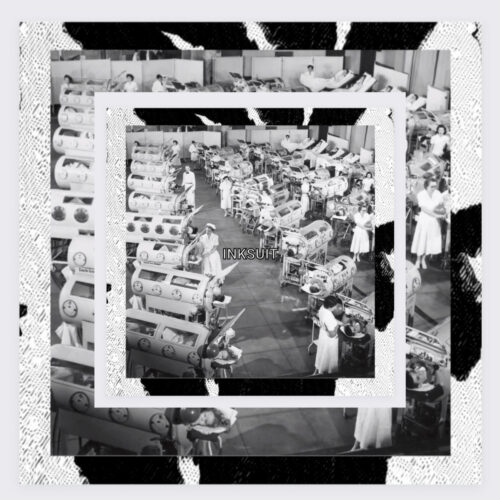 INKSUIT are an experimental rock band from Nashville, TN, touching on aspects of no wave, noise, and electronic music. Their debut self titled E.P. is a total ripper as all four tracks combine thunderous rhythms with a relentless vocal style that channels the likes of David Yow and Birthday Party era Nick Cave.
"Hugh' starts everything off with it's noise driven guitars and bass alongside crushing blasts of pounding drums. The guitars go back and forth between intricate riffs and full on fits of sonic mayhem.
I get heavy Jesus Lizard vibes on "The Moralist" but the track also brings to mind the genius of bands like Richmond Virginia's Slang Laos and NYC's DNA. There's also plenty of swagger and sway that moves through the piece alongside all of it's distortion and chaos.
"Panic Sales" could be the most frantic of the four songs as it incorporates dashes of synths and a general sense of welcomed unpredictability while "Belfry" is a flash of mind bending madness that is sure to floor you and leave you wanting more.
Overall INKSUIT have delivered an incredibly well executed debut that balances layers of reckless energy with colorfully contoured musical beauty.
Listen to "Hugh" below and get the full E.P. here.