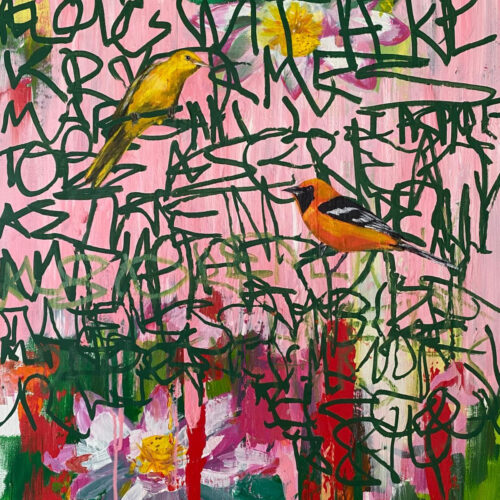 Born in Dayton, Ohio, Matt Espy spent his youth playing every genre of music he could find, starting out in clubs at age 14 and launching his touring career at 18. He moved to Chicago in 1996 and continued his journey drumming and performing rock, avant-garde, jazz, and performance art pieces. Over the past decade, he's found his home with Dead Rider, also on Drag City.
Hawksworth is Matt's first solo adventure. In the field of solo drumming albums, it's an avian psychedelic percussion trip all of its own. A dialogue between birds, electronics, and drums, Hawksworth operates along precise degrees in the vastness that exists between the diverse poles of Terry Riley and Martin Denny. It captures one particularly memorable morning walk from long ago, a time immemorial in Matt's life. In this new musical rendering, that fateful morning is ridden with wormholes throughout the piece, like hyperspace links that travel to motifs from his 30-plus years music career with every step along the way. Like a bolt from the blue, the sonic and the visual design for Hawksworth came whole cloth, completely evident to him in that moment.
On Hawksworth, Matt started with the birds, locating a variety of hi-definition free source samples of their song. He chopped and scattered them into a new state of nature, collapsing the hemispheres and the regions within, to allow the birds of all nations the freedom to flock together. Once the editing work was done, drumming to this sound was almost simple compared to that process. He brought forward some licks — perennials — and other things worked up over time that had or hadn't found a place with the different bands he'd been in — with room allowed for improvisation. And for Matt, drums were the only way to fly.
Working at the studio of Dead Rider frontman Todd Rittmann, Matt found — or was it that he refound? — his happy place. Hawksworth comments upon a life in music as a space where the firmament is ever vaulting above our head, and Matt uses the world we too often take for granted — the one we live in — as a means to get back to the sky. Watch the self directed music video for the first single "Loon" and pre order your LP for May 19th!