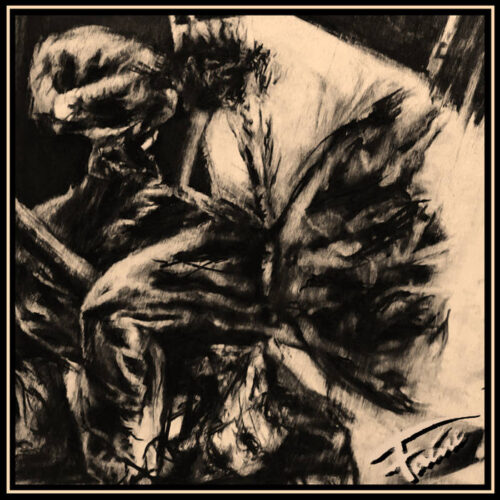 Faine recently started playing out in the New York City underground scene and after a stellar performance at Bowery Electric this past week they will be back to play the Bowery Electric Main Stage on July 28th alongside The Dimestore Dolls, The Ritualist and Tracy City. Get tickets and info here.
The band recently released their self titled debut E.P. and it's an absolute ripper. Opening cut "Desiree" begins with a frantic blast of modulated noise that quickly jumps into a blissful guitar riff that's full of color and vibrant energy. The vocals are intense yet melodic and work perfectly with the bands aggressive sounds.
The brilliant guitar work continues on "Laugh With Me" which is an absolute barn burner that feels like a cross between 90's noise-rock favorites like The Poster Children and The Jesus Lizard but with the occasional dreamy part to balance things out.
"Intent" is more laid back and experimental. It showcases the bands diversity and harnesses some really unique tones that are delightfully lulling. They continue this path on "Robert" but with a slightly more dream pop direction.
Everything goes back into high gear on "What's Enough". It's a full on dose of ear splitting rock n roll in it's finest form that infuses cool spacey sounds with raging riffs. It makes me think would it be like if Frodus had a jam session with Sun Ra backstage at a Can show.
Other highlights include the chilled out cosmic vibe of "Least Of You" and the intricate guitar work that surrounds "Still Life".
Overall this is a top notch debut from a band that's not afraid to push the envelope when it comes to crafting their sound. I can't wait to hear what they make next.
Listen to "Laugh With Me" below and get the entire E.P. here.