Five For Friday: Michael Alago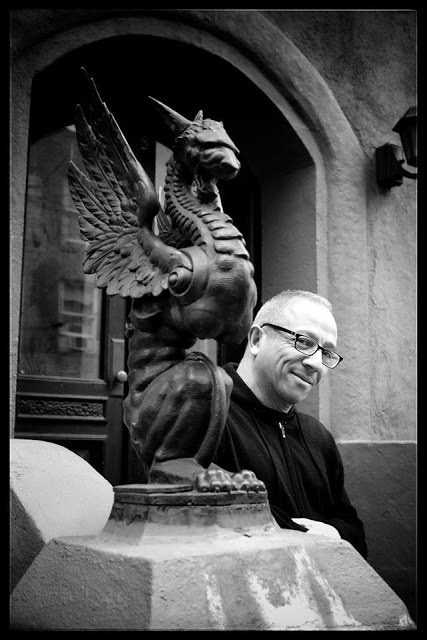 Michael Alago is a true inspiration and amazing individual. His story on how he grew up in the New York City underground music scene to becoming one of the most influential and ground breaking people in the music industry was captured in the documentary "Who The F**k Is That Guy". Michael talks about some of his all time favorite songs in this weeks edition of "Five For Friday" but first watch the trailer for the film which is currently streaming on Netflix.
Alice Cooper "Hello Horray"
June 3, 1973 was my first concert ever. I was 13 years old and it was the last night of the Billion Dollar Babies tour for the Alice Cooper band at Madison Square Garden. This opening number and the whole theatricality of it all altered the course of my entire life.
Lou Reed "Rock 'N' Roll Animal"
In 1974 I got my hands on a copy of Lou Reed "Rock 'n' Roll Animal" which is probably one of the more awesome live recordings ever. Never mind that listening to the intro of the song "Sweet Jane" totally blew my mind. Steve Hunter was the guitarist that played the solo on that tune and was a force to be reckoned with. I think I played that song the entire year.
Todd Rundgren "Hello it's Me"
I heard this tune on the radio in the 70s and hearing his voice for the first time blew me away. There was a yearning quality in it that made me want to hear more of that voice and his music so I purchased the double album "Something/ Anything". The album artwork had a gate fold sleeve and I studied every aspect of it over and over. The songs, personnel, production I wanted to absorb everything about this recording. Remember Todd is God.
Blue Öyster Cult "Don't Fear The Reaper"
At first listen this could've been sung by the Beach Boys but of course it was way too dark. I was completely taken by the song the moment I heard it because it didn't sound like anything else that was being played on Classic Rock radio. There was this grand and emotional sweep to the entire production. The rich harmonies were just so beautiful that i immediately went to my local record shop in Brooklyn and purchased the album "Agents of Fortune". I was now hooked on Blue Öyster Cult.
Aretha Franklin "Respect"
R-E-S-P-E-C-T. In my youth I listened to a lot of Dan Ingram on 77 WABC radio. This might've been the first time I heard Aretha and it was the voice of God,the voice of an angel singing like no other. R-E-S-P-E-C-T and sock it to me sock it to me sock it to me sock it to me! Produced by Jerry Wexler and Arif Mardin engineered by Tom Dowd. Man oh man it don't get no better than this. EVER!