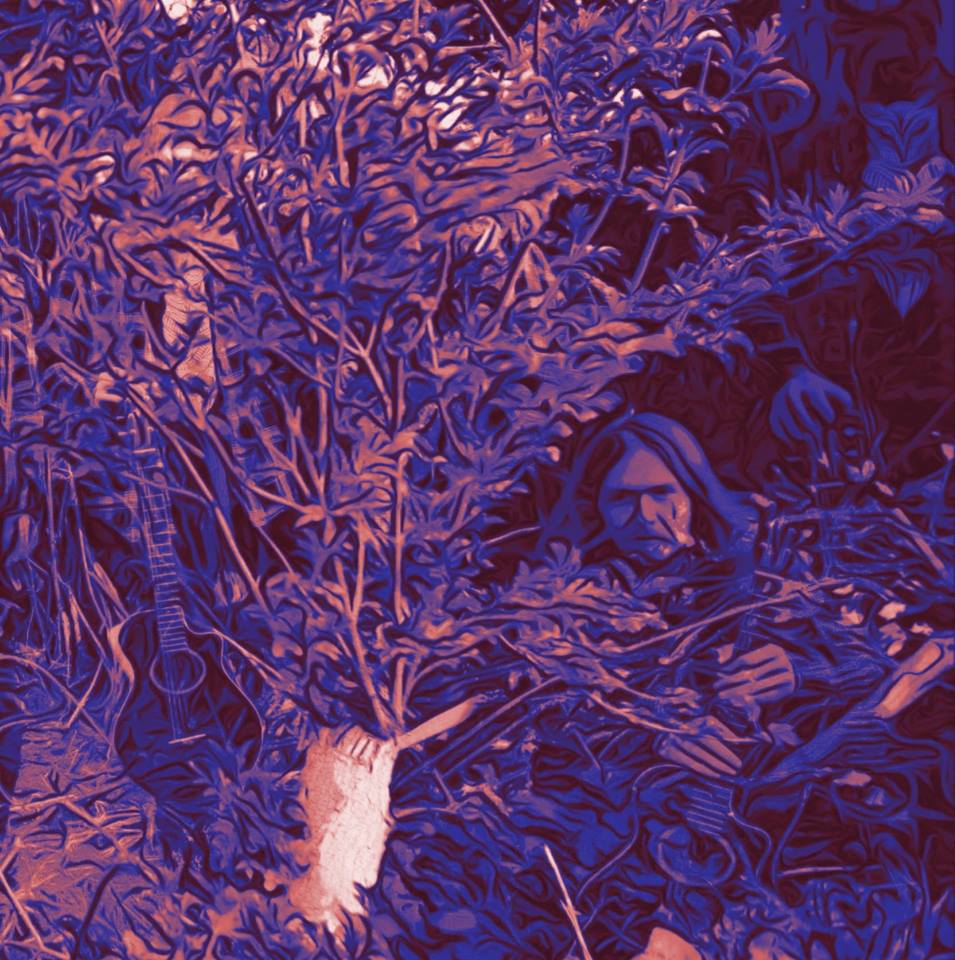 Oats is the whooshy psychedelic project of London based musician Ralf Steaggles. His latest E.P. "Good Thyme" blends rich guitar textures and infectious rhythms to create some of the most uplifting music you will hear anywhere. It's a truly beautiful musical soundscape to listen to whilst drifting into a lucid dream. Steaggles shares some of his favorite songs in this edition of "Five For Friday" but first enjoy his new song "Trailblazer".
1. Morgan Delt – Barbarian Kings
This guy has been a huge inspiration for me recently. The fact that he records and mixes it all himself is insane. He seems to have perfectly captured that vintagey 60s psych sound but with a much more creepy feel. I read somewhere that he puts everything through an 8 track tape machine during the mastering process, to give it that warped distorted sound. I listened to him constantly whilst recording 'Good Thyme', the way he mixes his stuff is a big influence.
2. This Heat – Horizontal Hold
I don't even know where to start with this tune. It still baffles me how this song came out in the late 70s! As soon as the drums kick in you are completely blown away. Some of the craziest soundscapes to come out of a three-piece. Love the way they have mixed in completely different takes from random sessions into one track. To my luck, they reformed about 4 years ago and I've managed to see three of their performances, all of which were absolutely mind-blowing.
3. Avey Tare – Ghost of Books
I will never tire of this song. The way it has been mixed and processed just destroys my brain but in a good way! It's basically what a swamp full of monsters who have just broken up with their partners would sound like. All the different melodies, vocal effects and synth bass lines are just perfect. This guy writes some of the most original tunes out there.
4. Sandy G –  Alina
I am completely obsessed with this track. I struggle to skip this song whenever it comes on. Its got a really nice warm, organic vibe to it. I love the way the acoustic guitar and piano sways through the song. The vocals are so soft and welcoming; the whole thing has a very lo-fi nostalgic vibe to it.
5. Pink Floyd – Flaming (Mono version)
Syd Barrett has always been a huge inspiration, but especially during his Pink Floyd years. This track, in particular, is just so good. It has to be the Mono version though since the Stereo one is a lot weaker and has all the effects stripped back. All the bizarre noises clattering away, the whimsical lyrics sung from Syd are totally mad and brilliant. You get such vivid imagery from it all, straight up Alice in Wonderland vibes.
Dave Allison
Owner/Creator at Custom Made Music