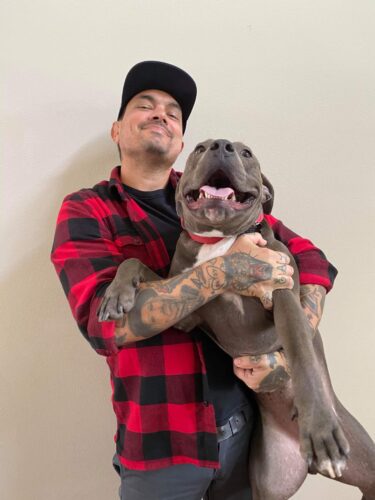 Mike Ireland is a guitarist, vocalist and songwriter best know for being a member of the bands I Am The Avalanche and Pass Away as well as his solo project Spirit Houses. He was also a member of the Virginia based bands Project 208 and Revenge Therapy. This weekend I Am The Avalanche celebrate the release of their most recent album "DIVE" with a show tonight 10/15 at Wonder Bar in Asbury Park NJ and Sunday in Brooklyn at Brooklyn Monarch. This month also marks the 10 year anniversary of the bands landmark album "Avalanche United". Mike talks about some of his favorite songs in this weeks edition of "Five For Friday" but first take a listen to the IATA classic "Brooklyn Dodgers".
I'll be seeing you – Billie Holiday
Billie Holiday's version of this song is bone chilling. It makes me want to walk through the East Village drunk and step on every crunchy leaf on the sidewalk. Perfect sad fall tune. The way she says " morning sun" kills me.
Just A Gigolo / I Ain't Got Nobody- Louis Prima
The lyrics to this song are engraved on Louis Prima's gravestone. If you were to see the most played song on my Spotify account it would be this one. His wife sang on the back up parts and his Las Vegas band backed him on this track. You can hear that they were partying in the studio. It always fascinated me how these old school jazz guys had different bands in different cities. I love how his voice cracks towards the end.
I fall in love too easily – Chet Baker
This is a cool old jazz standard and Chet Baker's version is my favorite. He was a haunted dude and you believe every word he says in this song. Perfect song for a rainy day.
If you're a viper – Rosetta Howard
A song recorded in 1937 about smoking weed. " I'm the Queen of everything. I gotta be high before I can swing. " I would have loved to have been a ( very stoned ) fly on the wall for this recording session.
Quiet Whiskey – Wynonie Harris
One of my favorite drinking songs ever. I love how his voice breaks and peaks when he shouts " Whiskaaaaaay! " I like to picture a room full of friends in the 1940's getting hammered and dancing to this in someone's living room.