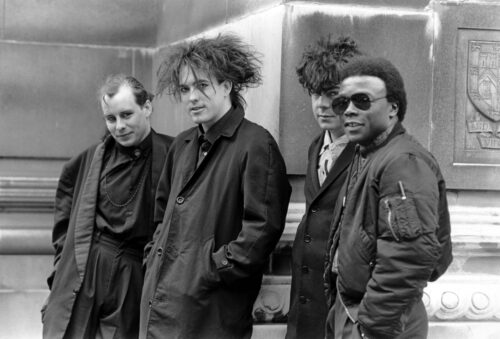 Over the last forty four years The Cure have released some of the most innovative and influential music ever. Founder Robert Smith recently announced the band will be releasing a new album called "Songs Of A Lost World" sometime before their European tour this coming October. In this edition of Kopy Katz we explore five of my favorite Cure covers by five of my favorite artists. Enjoy. 
Bat For Lashes "A Forest" 
Bat for lashes offer this stunning rendition of The Cure classic "A Forrest". The vocals are seriously breathtaking and the instrumentation is nothing short of stellar.
Dinosaur Jr. "Just Like Heaven" 
I couldn't mention Cure covers without putting this one out there. J and crew blasted out this ripper back in 1989.
Cave In "Plainsong" 
From the Disintegrated: A Cure Tribute Compilation released back  in 2000 on Too Damn Hype Records. Awesome vocals from Stephen Brodsky as always.
The Separate & Mark Lanegan "Close To Me" 
Haunting version of "Close To Me" featuring the otherworldly vocals of the late great Mark Lanegan.
The Wedding Present "High"
These UK legends tear through this version of "High" with reckless abandon.  Truly brilliant.