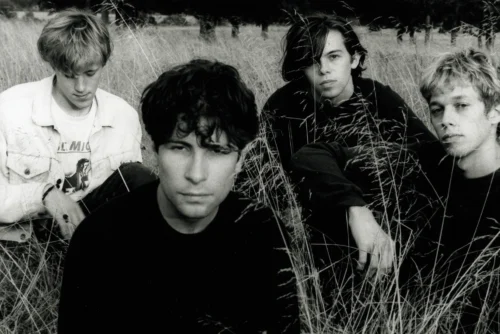 English band Ride Formed in Oxford in 1988 and helped usher in the shoegaze scene that would go on to influence countless bands from all over the world. Today we celebrate that influence with five of our favorite Ride covers recorded by some of our favorite artists.
Styrofoam "Like A Daydream" 
This rough and ready home recorded version of the Ride classic  "Like A Daydream" was released in 2009 as a b-side on their "Other Side Of Town" digital EP, alongside a version of The Wedding Present's "Crawl" and title song "Other Side Of Town" (off the "A Thousand Words" album).
Ceremony with Oliver Ackermann "Black Nite Crash" 
Taken from the TBTCI Records comp "Leave Them All Behind" (a tribute to Ride) this cover is a no holds barred ripper. Excellent video too.
Screen Vinyl Image "Decay" Live in Norfolk
Back in the late 2000's when Screen Vinyl Image was playing almost every weekend somewhere they would break out various covers. This blistering version of "Decay" from Ride's debut album "Nowhere" is still as powerful as ever.
The Early Greys "Vapor Trail" 
Cool version of one of Ride's most popular tracks "Vapor Trail". The band recorded this over zoom during COVID and it sounds fantastic.
Casper Iskov "Ox4" 
Singer/Songwriter Casper Iskov does this stunning version of "Ox4" on acoustic guitar. Brilliant voice and a great performance overall.