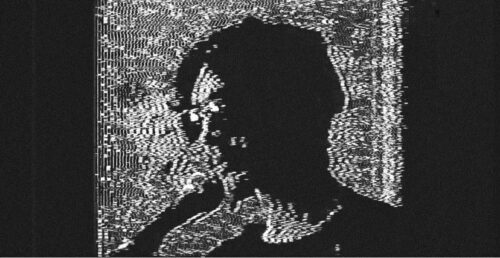 LovelyEddie's music is his interpretation of the Dark-wave, Post-Punk, New-wave, and Indie music scenes. Since 2020 the project has produced a dozen releases including the latest single "к​р​а​с​а​в​и​ц​а"  which is a lush, elegant swell of radiant post punk energy. 
LovelyEddie shares some of his favorite songs in this weeks edition of "Five For Friday" but first check out the video for the song "Heaven Maker". 
Danse Society – Somewhere
I love The Danse Society a lot, their songs are beautiful. This track means a lot to me because of Steve Rawlings lyricism, the first few lines of the song pulled me in when I first heard it…"A distant light gets brighter, moving into somewhere new…" it makes me think about finding love before it's too late, a race for time. I cant forget to mention the beautiful synth arpeggio in the middle of the song, it gives me goosebumps.
The Tights – Cracked
A song that takes me back to my childhood and a song i can relate to. It's one of my favorite punk songs because of the vocal melodies, lyrics, and upbeat sound despite being about loneliness. i love the style of late 70s/80s punk compared to modern day, it seems that no one tries to go for this style of punk anymore. i actually have a song called "San Francisco" off my new album (coming soon) with a similar style.
Lung Overcoat – Internal Silence
One of my favorites by Lung Overcoat. The melodies are amazing especially on the guitar. I noticed that a lot of post-punk, death rock, and goth bands from the 80s use simplistic guitar chord shapes in their songs and take the notes from those chords to create catchy melodies. Songs like these definitely inspire me to keep it simple and focus on creating catchy melodies.
Red Zebra – Graveyard Shuffle
I have a thing for surf guitar mainly because of the tones and playing style. Listening to this song made me get a Mosrite style guitar, I really wanted a guitar with a similar tone. It's nice when post-punk bands from the 80s made surfy songs because it combines two of my favorite styles…post-punk & surf rock.
Liquids – Hurt My Feeling
This is hands down one of my favorite modern punk bands. I love the rawness of this track especially on the vocals. A great song to listen to while skating.