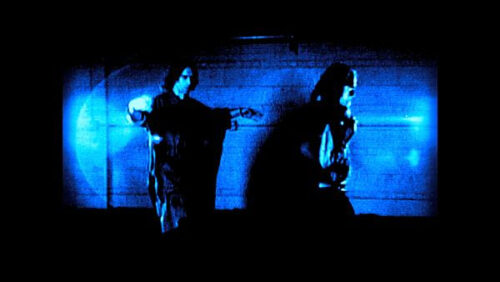 Axis: Sova, the trio of Brett Sova, Jeremy Freeze, and new drummer Josh Johannpeter, fled the steely confines of Chicago for the sunny beaches of southern California to create their latest, hook-laden album, Blinded By Oblivion. Thanks to refined songwriting, new musical configurations, and the bold, hi-fi production of Ty Segall, who helped bring the band's latest vision to life at his Harmonizer Studios, Blinded By Oblivion is at times feral and ferocious; at others, gleamingly diamond cut.
Like industrial alloy and indelible nature colliding, a deft combination of drum machine and live drums launch "Hardcore Maps", the latest single from Blinded By Oblivion, out today. An anthemic blast of high anxiety and pure adrenaline that will leave your knees aquiver as it flies by in less than two minutes, "Hardcore Maps" provides cathartic release for anyone who has ever visited a state of hopelessness without clear direction for how to return to center. Darkness never sounded so bright!
Watch the video for "Hardcore Maps" and prepare for (and pre-order) Blinded By Oblivion, coming October 6th!
AXIS: SOVA
OCTOBER US TOUR :
5th Milwaukee, WI – Turner Hall
6th Detroit, MI – Majestic Theater
7th Indianapolis, IN – Deluxe (at Old National Centre)
above dates w/ Ty Segall
15th Long Beach, CA – Alex's*
16th Oakland, CA- Stork Club
18th Seattle, WA – Billiard Hoang
19th Portland, OR – Turn Turn Turn ^
20th Redding, CA – The Dip
21st San Francisco, CA – The Knockout Club
above dates w/ Oog Bogo
* also w/ Self Improvement
^also w/ Lavender Flu
22nd Los Angeles, CA @ Zebulon
w/ FRAND (Ty Segall, Emmett Kelly, Ben Boye), Self Improvement