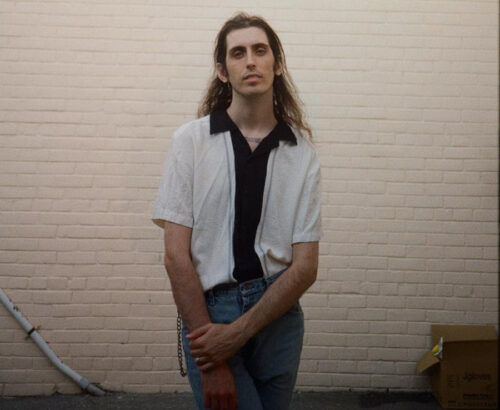 Brandon Williams makes resonant songs that capture isolation and resilience. As the songwriter behind Chastity, the Whitby, Ontario musician has made three unrelentingly perceptive albums, culminating in the cathartic Suffer Summer released last year on Deathwish Inc. / Dine Alone Records.
Today, Chastity return with a Suffer Summer album outtake / new single "Halfway" ahead of their U.S. tour with Hockey Dad in August + September (dates can be found below). This bright new track is urgent and anthemic and arrives alongside a new music video.
Earlier this year, Chastity premiered a remix of the Suffer Summer favorite "When You Go Home I Withdrawal" by fellow Canadians and Juno award-winning artist Dizzy. "Halfway" marks Chastity's first new entry since, and arrives just in time for their U.S. tour dates with Hockey Dad that start this Thursday.
Chastity, on tour with Hockey Dad:
August 24 Brooklyn, NY @ Brooklyn Made
August 25 Boston, MA @ Brighton Music Hall
August 29 Detroit, MI @ The Shelter
August 30 Chicago, IL @ Lincoln Hall
September 1 Denver, CO @ Marquis Theatre
September 2 Salt Lake City, UT @ Kilby Court
September 5 Seattle, WA @ Madam Lou's
September 6 Portland, OR @ Mission Theatre
September 8 San Francisco, CA @ Rickshaw Stop
September 9 Los Angeles, CA @ The Roxy
September 10 San Diego, CA @ Soma Sidestage