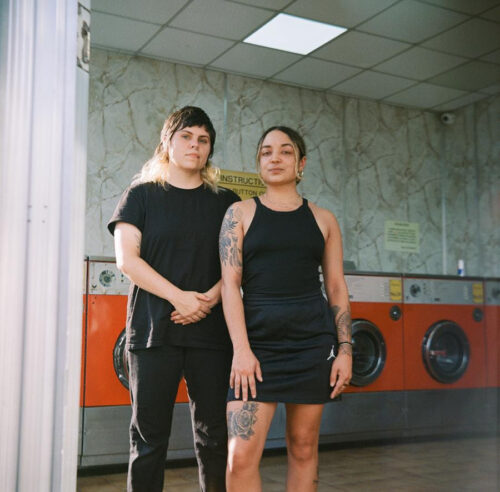 In anticipation of the release of their crushing full-length Desolation's Flower, Ragana— the black metal duo whose members alternate duties on drums, guitar, and vocals— share the album's final offering "Winter's Light Pt. 2." Equal parts caustic and confident, the track is held together by an intense focus on raw emotion, shifting seamlessly from powerful to haunting and charting the resonances between personal and environmental heartbreak.
Desolation's Flower is the band's most devastating effort to date, containing seven incantations of loss, rage, pain and hope. Expertly engineered by the masterful Nicholas Wilbur at the Unknown Studio in Anacortes, Washington (Planning For Burial, drowse, Divide and Dissolve, Have a Nice Life), the album serves as the culmination of the past decade+ of the band's ethos and execution.
On Desolation's Flower, Ragana draws upon a number of influences from the flora and fauna of their Pacific Northwest origins to the darkly nostalgic folk of Mt. Eerie and, yes, their Olympian forebears Wolves In The Throne Room, synthesizing them into an experimental, highly idiosyncratic take on black metal.  The band came together in 2011 in the DIY punk scene of Olympia, WA and are now based in Olympia and Oakland, CA. In their time together so far, Ragana have self-released 5 albums and teamed up with genre-favorite Thou for a split release in 2018.  The following year, Ragana released their heralded We Know That the Heavens Are Empty EP and are now preparing for their debut LP for The Flenser, Desolation's Flower, incoming October 27th.
Look for the record to be available on physical and digital formats October 27th from The Flenser (pre-order here).