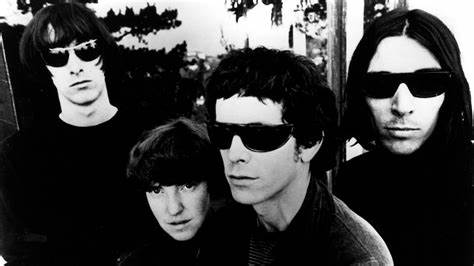 It's often been said that the Velvet Underground didn't sell many records but everyone that did buy their albums went on to form bands of their own. Well over 50 years ago the group laid the foundation for the world of art rock, punk and the subsequent styles to come. Here are six Velvet Underground covers that truly harness the energy and spirit of the band.
1. Dan Lyons "Waiting For The Man"
U.K. singer songwriter Dan Lyons blasts through this brilliant indie pop influenced interpretation of one of the Velvet's most classic tracks. The cover is taken from his new E.P. "Special People" which is available now from Futureproof Records.
2. Galaxie 500 "Here She Comes Now"
One of the most breathtaking Velvet's covers you will ever hear. This is a bonus track from  the deluxe edition of the bands classic album "This Is Our Music". A Truly incredible listening experience.
3. R.E.M. "Pale Blue  Eyes"
I'd say this is my favorite of the 3 Velvet's covers found on R.E.M.'s "Dead Letter Office" (rarities and B-sides) album. As usual Michael Stipe and Mike Mills sound great together and I always loved it at the end when Stipe says "That Ways Real Pretty".
4. Susan and the SurfTones "For All Tomorrows Parties"
Surf guitar unit Susan and the SurfTones offer up this beautiful instrumental version of "All Tomorrows Parties". The guitar sound is pristine indeed, giving it a Ventures style stance that also pays tribute to the original in fine form. 
5. William Honda "Sunday Morning"
William Honda has been making amazing music since the early 2000's. His unique blend of lo-fi indie rock and sound experimentation shines brightly on this passionate and intense version of "Sunday Morning".
6. Cowboy Junkies "Sweet Jane"
You can't talk Velvet Underground covers without bringing up this one. Featured on the bands signature album "The Trinity Session" and in the 1994 Oliver Stone film "Natural Born Killers" this is easily Cowboy Junkies most recognizable recording. No one sings like Margo Timmins as her soulful and inticing voice is one of the most cinematic of all time.