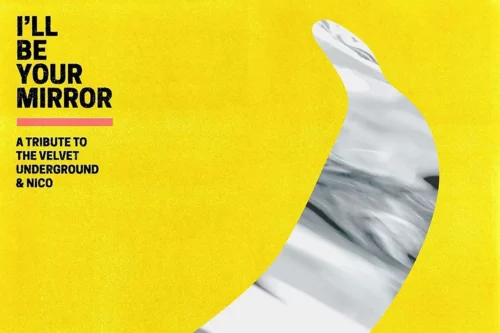 Verve Records unveils the new tribute album I'll Be Your Mirror: A Tribute to the Velvet Underground & Nico with tracks from Iggy Pop & Matt Sweeney, St. Vincent & Thomas Bartlett, Sharon Van Etten (with additional vocals by Angel Olsen) and more.
One of the standout tracks  is Thurston Moore and Bobby Gillespie"s version of the signature Velvets song "Heroin". Moore's one of a kind guitar style and bursts of noise flow through the recording while Gillespie's trademark vocal stance compliments the song incredibly well.
This compilation was put together by the late Hal Willner who was a dear friend of Lou Reed and it was the last project he worked on before passing away due to COVID complications last year. "The VU are a fundamental part of Verve's history, and their fearless approach and musical integrity continue to inspire all of us at the label," Verve head Jamie Krents said. "We were so lucky to partner with the late Hal Willner to pay tribute to the band's iconic first album. It's an absolute honor to have every one of these artists on a Verve recording and we hope this album finds a welcome place in the record collections of VU fans new and old.".
Check out the Moore/Gilespie cover and the full album track listing below.
I'll Be Your Mirror: A Tribute to the Velvet Underground and Nico Tracklist:
01. Sunday Morning – Michael Stipe (3:50)
02. I'm Waiting For The Man – Matt Berninger (3:44)
03. Femme Fatale – Sharon Van Etten (w/ Angel Olsen) (4:43)
04. Venus In Furs – Andrew Bird & Lucius (6:55)
05. Run Run Run – Kurt Vile & The Violators (6:59)
06. All Tomorrow's Parties – St. Vincent & Thomas Bartlett (4:52)
07. Heroin – Thurston Moore feat. Bobby Gillespie (7:24)
08. There She Goes Again – King Princess (3:29)
09. I'll Be Your Mirror – Courtney Barnett (2:27)
10. The Black Angel's Death Song – Fontaines D.C. (3:12)
11. European Son – Iggy Pop & Matt Sweeney (7:45)