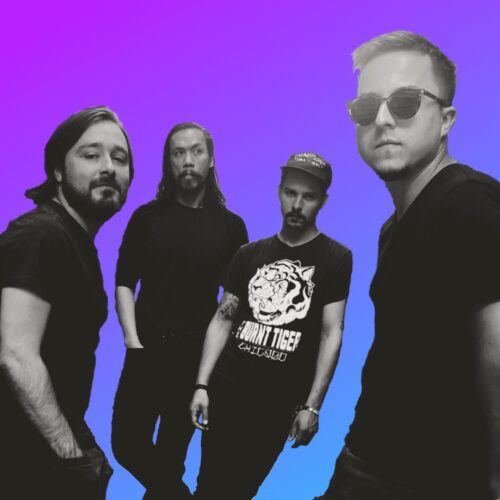 Electric Sheep is pleased to announce the release of their third full-length  studio record "Creature Comforts" on October 8th. Rooted in the detailed song-craft and  elaborate studio recordings of artists like the Beatles, Radiohead, and David Bowie, "Creature  Comforts" is both innovative and nostalgic, intricate and pop, tender and groovy.
Electric Sheep is the songwriting collaboration of Jonathan Extract and Devin Nolan. Each a  unique and accomplished guitarist and vocalist, the duo's iridescent collaboration has resulted  in their most exciting and polished record yet. While Electric Sheep's music can be intimate,  the band is elevated by a tight and heavy rhythm section consisting of Leon Nguyen's bass and  Anthony Wojtal's drums.
Lead single "Diane Nicest" is the distilled essence of the group's unique sound. Layers of  baroque guitars, warm harmonies, and high-energy rhythm coalesce into a punchy piece of  ear-candy. The playful lyrics describe a toxic relationship, which serves as an allusion for  dionysian alcoholism. Listeners will be enveloped in catchy and complex melodies, while also  impressed by the pristine production.
Featuring three part harmonies, introspective lyrics, and a wicked guitar solo, "Pick Me Up for  Fall" is a perfect song for the weary elation of autumn. While artists like Mac Demarco, Elliott  Smith, and Paul McCartney come to mind, the track's wholly original sound is sure to uplift any  case of seasonal depression.
Have a listen to "Diane Nicest" below and stay tuned to the bands bandcamp page for more on the new album release here