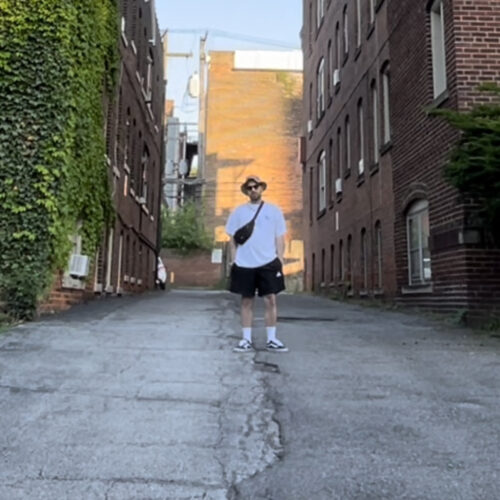 A fixture in the Cleveland Electronic/Hip Hop communities for over 10 years solo and in Hip Hop group Smoke Screen, Broken Keys aka Tommy Sheridan has performed and DJ'd everywhere from New York City, Detroit, and Los Angeles to Austin, Houston, and Honolulu as well as releasing music on domestic and international record labels.
I sat down with Tommy to talk about early musical memories, how Broken Keys came together and the their latest single "Count The Minutes".
Check out all things Broken Keys here.
What was the first music that really made an impact on you as a child and what artist did you enjoy the most? 
When I was young my parents would play Marvin Gaye, The Beatles, Eric Clapton etc… around the house and in the car, but a couple of the first tapes I had were 'Kris Kross – Totally Krossed Out' and 'Boyz II Men – II'
When did you first start making your own music? 
I made a tape when I was a kid, maybe 9 or 10 years old, and it was inspired by alternative rock stuff like Beck and Silverchair. I got a couple neighborhood friends together and we recorded some stuff direct to cassette in my garage.
How did Broken Keys begin and how did you shape the experimental sounds you create? 
It started as a side project of the alternative hip hop duo I'm in, Smoke Screen. It was initially just a way for me to get my house/electronic/rock/soul ideas out.
Your latest single "Count The Minutes" is pretty spectacular. What was the writing and recording process like? Any particular gear you used that really helped shape specific parts of the song? 
Thanks man. It came together fairly easily. It's pretty simply inspired by the feeling of looking forward to seeing someone again. I used a microKORG and guitar and chopped up some drum breaks.
If you could do a score for any film director who would it be and what would the film be about?
A Wes Anderson movie about a neighborhood in Cleveland. Or like a Paul Thomas Anderson coming of age film would be tight too.
What's next for you? Any new recordings/shows etc etc?
I've got a full length album (the follow up to my 2019 album 'Distant Mood') and a collab album with another producer both dropping next year. I also have a remix coming out this Fall that will be getting a 12" single pressing. No dates officially ready to announce yet tho!