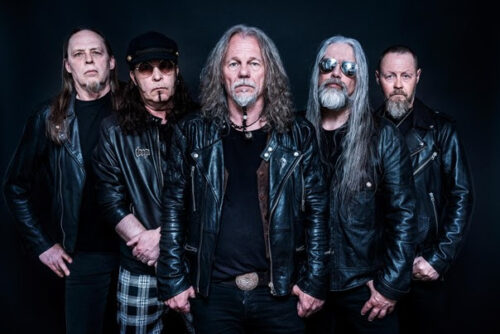 Legendary classic doom icons CANDLEMASS recently announced the release of their new album, 'Sweet Evil Sun', out November 18, 2022 via Napalm Records.
With this top-notch offering, recorded at NOX studio in Stockholm, the Swedish force centered around Leif Edling continue their unmatched legacy, following the inimitable 'The Door to Doom' (2019) and proving once more that they reign as one of the heaviest metal bands on earth, bringing epic doom to the world of metal.
After releasing the hammering first single, "Scandinavian Gods", CANDLEMASS have now unveiled the title track from their upcoming album, carrying the torch of heavy doom to the next level and showcasing that, after almost 40 years of existence, their creativity sees no bounds!
"Sweet Evil Sun" kicks in with warning guitar feedback before sludging a heavy-as-hell riff as Johan Langquist deftly warbles through melancholic, beckoning passages and a hooky chorus. His imposing vocals fit each riff and tone perfectly, emerging as an instrument in itself.
A brand-new official music video underlines this massive wall of sound the appropriate way, heating up the anticipation for everything that is about to come!