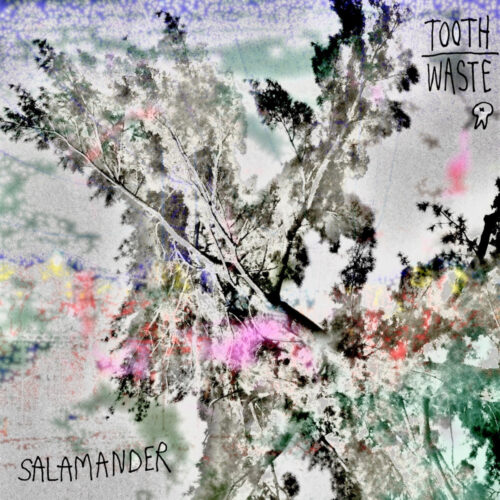 SALAMANDER is made up of close friends Pea Jay and Leo Frampton. The Brooklyn based pair's debut release is this really inviting four song E.P. titled "tooth/waste".
The breezy vibes of "Water" are infectious in every way as it's soothing vocal cadence and uplifting rhythm set the pace while a sea of vibrant melodies dance over top. The song is clearly the perfect blend of elegant indie rock and colorful sonic experimentation which makes for an excellent opener.
"Total Information" is full of pulsating synths that glide throughout the piece alongside a rolling bass line and lush layers of heartfelt vocals while "nba" has even more of a pop appeal to it yet continues to embrace the lush atmospheric tones of the two previous songs. There's also a pretty wild synth solo at the end that gives it a nice dash of spice.
Everything winds down with "toothpaste/food waste" which is a delightfully moody song. If salamander has written an anthem this is certainly it as it's  clever lyrics and inviting temperament really stand out and make it easy to identify with.
Overall this is an excellent record and a great start for a duo I expect more great things from.  Have a listen to "toothpaste/food waste" below and get the full album here.