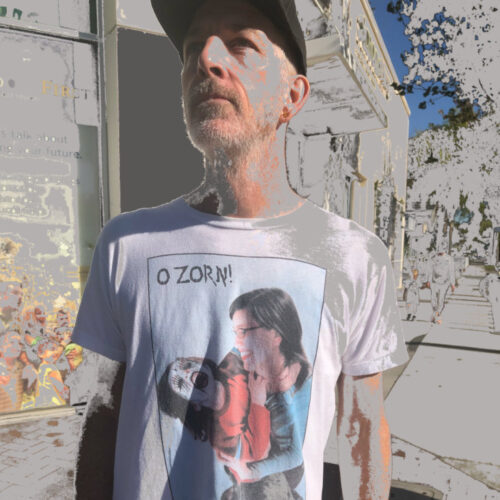 Northern Jaw is the brainchild of Los Angeles based musician/composer M. McKinnon . Over the years he's been a part of bands such as Spiderworks, Who Rides The Tiger and Send The Sages.
Northern Jaw began in 2020 and has since released three incredible records including their latest offering "The Isolation Station" which you can listen to here.
I sat down with McKinnon to talk about his earliest musical memories, the making of "The Isolation Station" and his plans for the future.
What's the first music you remember hearing as a child and what musical artist made the biggest impact on you when you were growing up? 
Surprisingly, I've never really thought about this. I'd have to say the first song I remember hearing was maybe "The Entertainer" (Scott Joplin, 1902). The version I remember was adapted by Marvin Hamlisch for the film "The Sting".  Looking back, I realize these simple melodies are probably embedded in my writing subconsciously. Artists with the biggest impact growing up. Kiss & Iron Maiden. No Question. 
When did you first start playing instruments? How did that turn into composing your own songs? 
I started with an $18.00 yard sale classical guitar when I was 9 or 10. Eventually, my best friends and I upgraded our gear and formed a "band". It was serious.  Spent the summer of 6th grade terrorizing our moms' living rooms and garages with Half Stacks and Drum Cages. From there, it has been a long road of bands, albums, shows and creating with friends, colleagues, and solo endeavors.
What was the writing and recording process like for your latest EP "Isolation Station"?  Any specific gear you used that really stood out in getting your sounds? 
The process for writing and recording "The Isolation Station" was quite strange actually. The whole EP was written and recorded over 7 days last year, under Government Lockdown (quarantine) in Montreal, Quebec. I was sequestered to my hotel room at the Fairmont La Reine Elizabeth Hotel, shuttled to and from work only. Uber Eats and your room. No socializing, no walks around the city. A lot of looking out the window. I brought a minimalist recording setup (Scarlett 2i2, Arturia Analog Minilab, Dynaudio Monitors and some Audio Technica cans and plenty of Plugins). The forced isolation every evening made for a fruitful creative environment.
If you could do a score for any film director, who would it be and what would it be about?
I think my music speaks with a few different voices. With material like "The Isolation Station", I'd love to work with someone like Soderbergh. With the "Modern Menace"  album, maybe Aronofsky. With "Insomnia (In 12 Parts)", guys like Daldry, Gilliam, Perelman, Paul Thomas Anderson (if Jonny Greenwood isn't already handling it).
What's next for you? Any upcoming releases, projects etc.? 
I have 5 songs written for the next album at this point. I'm also working on an ambient record "Music for Waiting" releasing one track at a time until it's complete.  The first track, "Western Expansion (Slight Mediation)", was released in October. Always looking for an outlet… www.northernjaw.com