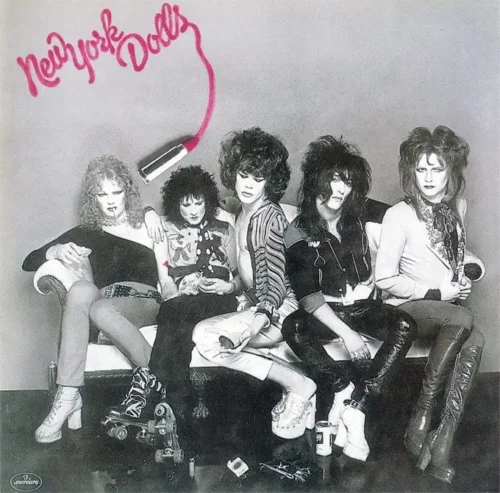 The New York Dolls Self Titled Debut LP was released 49 years ago today and to celebrate I've chosen Five of my favorite New York Dolls covers. Enjoy. 
Teenage Fanclub featuring Donna Mathews "Personality Crisis" 
What more can be said about this song that hasn't been said already. It's incredible and it helped usher in a new era of rock n roll. This version by Teenage Fanclub with Donna Williams on vocals is from the incredible Velvet Goldmine Soundtrack.
The Pastels "Lonely Planet Boy" 
Jangle pop, psych rockers The Pastels delivered this stunning rendition of "Lonely Planet Boy" on their "Comin' Thru" E.P. back in 1987.
You Am I "Looking For A Kiss" 
Australian rockers You Am I busted out this ripping live take on the Dolls classic "Looking For A Kiss". It harnesses all of the romp and swag of the original in fine form.
Dramarama "Private World" 
Awesome version of "Private World" from one of the 80's best underground acts. From their 2nd LP "Box Office Bomb" also released in 1987.
Jesse Malin "Subway Train" Live 
New York Rock N Roll ambassador Jesse Malin tells a great story and does an amazing version of "Subway Train" at The Bowery Electric from Johnny Thunders birthday party back in July of 2014.