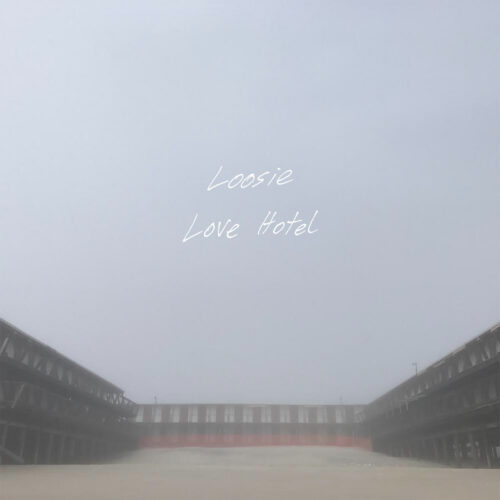 Brooklyn based rock ensemble Loosie offer up a fabulous collection of incredibly well crafted songs on their latest release "Love Hotel".
Opening number "The Bramble" incorporates intricate indie rock riffs alongside the powerful delivery of lead vocalist Sara McDonald. The songs high energy pace eventually gives way to a spacey, lulled out section that explores elements of dream pop and psychedelia. It's an incredible opener that really sets the tone for the album in fine form.
The guitar twang that flows through "No Future" ushers in a warm, laid back feel to things. The tracks shuffling beat and bouncy bass line sit in the pocket perfectly and create a solid foundation while McDonald's dynamic voice shines above it all. Meanwhile "With The Flood" starts with the band making cinematic folk sounds and gradually building them into a blast of driving riffs and blistering rock n roll guitar leads.
"Love Hotel" takes you through so many different moods and settings over the coarse of just five and a half minutes. It starts off upbeat and catchy then gets into more melancholy territory. There are so many brilliant little textures and tones that loom underneath the main parts of the song that really put it all over the top.
Dominic Mekky's keyboards give "Eggs" a nice dose of swagger and sway and it's another track that features the stellar work of bassist Ben Murphy. I also love the sounds of the dirty, dive bomb swells created by guitarist Louis Cohen as the tones compliment the songs dreamy vocals in an amazing way. The record is rounded out by two other top notch tracks in "Hold Inside" and "Littlest Right".
All of these songs were written by drummer Alex Kirkpatrick and all seven of them really showcase how much of an incredible songwriter Alex is. Not only are these great compositions but when performed by a band like Loosie who have that next level type of musicianship everything just sounds even better.
I really can't say enough good things about "Love Hotel". It's a phenomenal release in so many ways. Have a listen to "The Brambel" below and check out the full album here.