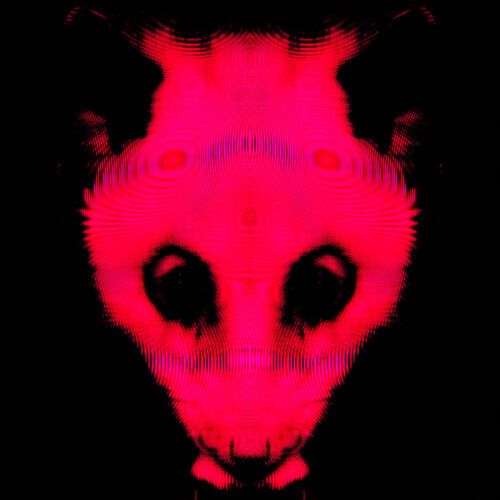 Possums At Twilight is the musical outlet of Seattle based composer Mae Simmons. Their latest album "One Sunny Day" is a brilliant collection of electronic soundscapes that Simmons describes as "honest but hopeful, an optimistic hope in tough times for that one sunny day to arrive. Going through feelings of isolation, feeling different, and coming to terms with your situation to look ahead to brighter days." I sat down with Mae to talk about their early musical experiences, how they developed their sound and the making of "One Sunny Day" which you can get here. 
CMM-What was the first music that really made an impact on you as a child and what artist did you enjoy the most?
Mae-When I was growing up, music was always a part of my life. Every night while he cooked, my granddad would play classic hits like Blue Öyster Cult, Led Zeppelin, and Pink Floyd. Later I was introduced to electronic music through people like Deadmau5, Skrillex, and Bassnectar to name a few prominent ones. But it wasn't until high school where I really got deep into music and started looking for some deeper cuts, alongside getting into experimental acts like Aphex Twin, Squarepusher, and Boards of Canada. While I like to think I take inspiration from all of the music I've listened to, to this day I will always say Boards of Canada is my #1 favorite artist and biggest inspiration.
CMM-When did you first start making your own music and how have the sounds you've been creating evolved over the years? When did Possums At Twilight begin?
Mae-In 2015, I decided to learn how to operate FL Studio, because my favorite game at the time, "Undertale", used it to compose the whole soundtrack. After about 2 years of making various tracks, just learning the ropes to the DAW, I made some rather simple tracks and released them under "Raerd". Then in 2018, I wanted to actually take my music somewhat seriously. This was the point where I found Boards Of Canada, and released my first EP, "Fall". This is now under my current pseudonym, but originally I went by "[ X ]". It was only in August of 2020 that I switched to the name "Possums At Twilight". It was actually mostly because "[ X ]" was a pain to search for, as most search engines use brackets for something else, or just ignore them entirely. A lot of the stuff released under "[ X ]" is more in the genre of house, with a bit of my ambient influences mixed in there. It wasn't until closer to 2020 that I really started having fun with ambient and experimental stuff.
CMM-Your latest album "One Sunny Day" is absolutely brilliant. What was the recording process for making the album like? Any particular gear you used that really helped shape specific parts?
Mae-The plugin "Patcher" played a big part in getting some of the more interesting sounds and textures in there. I really like the workflow of working with modular synthesizers, and that plugin helps bring that into my DAW, letting me use any plugin I have as a module within Patcher. I use a lot of chops and samples for most of the album, and I'm actually rather light on hardware and gear. The only gear I use is an AKAI Midimix and the Deluge from Synthstrom audio. Most of the base samples off of that album come either from sample packs or from things and instruments that I have recorded or heard before. I take any chance I can to capture or recreate a unique sound I heard elsewhere and use it in what I hope is a very unique way.
CMM– If you could do a score for any film director who would it be and what would the film be about?
Mae-I would love to score a horror film. I even made a mock horror soundtrack with my album "Complete Silence". Even though I'm not too big into film, if a director like Ari Aster or Jordan Peele came to me to do a score, that'd be a dream come true. To do something like a sci-fi, psychological horror that wants to make a statement would be amazing.
CMM-What's next for you? Any new recordings?
Mae-I'm usually always working on a project or upcoming album, but for my next album I'm hoping for it to be something that I can really make a statement with. I always want my albums to have a deeper meaning within the sounds, and there's one album in particular that I want to revisit the themes of. I feel I'll be able to tackle it better now with my new experience in both real life and in music.