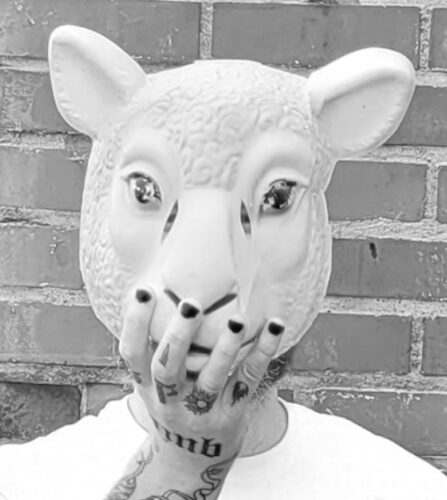 How Down is the pop punk/rock n roll project of Portland musician Ben Nothing. Their latest action packed E.P. "Four Stories" is full of big catchy guitar riffs and relentless energy.
I sat down with Ben to talk about what got him into music, how he started writing songs and the making of "Four Stories" which you can get here.
CMM-What was the first music that really made an impact on you growing up and what artists and bands did you enjoy the most?
Ben-The Beatles were the first band that really made me want to play. Then I found bands like Wipers, Hüsker Dü, Gun Club, Stiff Little Fingers etc after a metal phase. Nowadays I mostly listen to prewar country blues.
CMM-When did you first start playing instruments and making your own music and when did you start recording music as How Down ?
Ben-I started playing guitar when I was about 12 and started recording my friends and I at around 13. How Down came about in summer 2011 just as creative outlet and a craving for a certain sound.
CMM-You recently released a really amazing E.P. titled "Four Stories". What was the writing and recording process like? Any notable pieces of gear that you used throughout the sessions?
Ben-All the songs came at once after "Just a Mask" showed up. As always I played through the EHX English Muff'n that I inherited from a late friend and recorded it all direct from my old Roland Micro Cube. I love how abrasive it sounds, especially it being all from the bridge pickup of a cheap Strat.
CMM-If you could collaborate on an album with another band or musician who would it be and what direction do you think the music would go in?
Ben-That's hard to say so I'll just go with Justin Broadrick and hopefully do something heavy.
CMM-What do you have coming up next? Any new recordings/shows?
Ben-I have a new single coming out soon-ish. My friend is painting the cover for it and I've just been so stoked on that. Later in the year I'll be releasing a big full length album. Hopefully live shows will follow soon but that would also require leaving the studio.