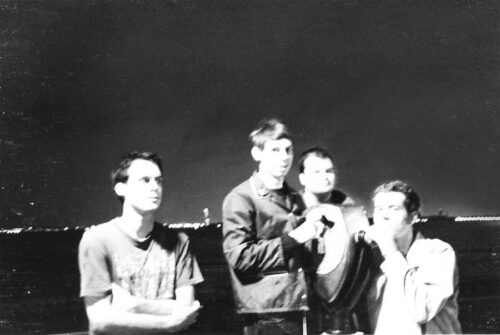 One of the vanguards of the 90's underground, punk/hardcore community, San Diego's Heroin released their first 7" in 1991 before disbanding in 1993. In that short time, the band went on to influence countless post-hardcore and screamo bands of that era and into today. Heroin's first 7" also marked the first release for the legendary independent label Gravity Records, which was central in developing and promoting the "San Diego sound" and also branched out into other forms of experimental music across their extensive catalog.
Southern Lord revealed the band's long-awaited discography exclusively for Record Store Day last April. The extensive discography contains all of the Heroin's out-of-print 7"s and 12"s, compilation tracks, as well as the session the band recorded at the infamous Inner Ear Studios in Washington, DC, and never-before-heard unreleased songs. A double LP Gatefold "tip on" jacket is beautifully packaged with a special zine with tons of photos and liner notes by Sonny Kay.
"Heroin was a product of our time and our youth so I'm sure we would be unrecognizable if we kept putting out records for thirty years… I think our overall spirit could be relevant today because our lyrics and message were mostly existentialist observations and kind of just poetry," the band comments.
Check out Heroin's Discography on Bandcamp here.