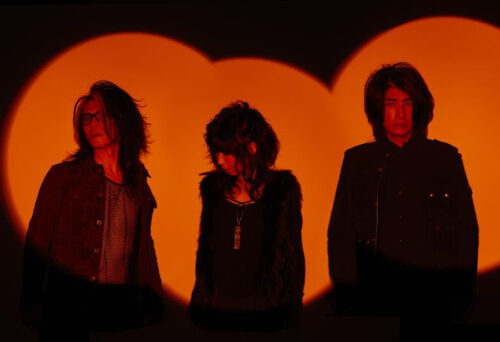 Boris and Third Man Records are excited to present Heavy Rocks (2002) on LP and digital formats for the first time ever (+ a CD format re-press), 21 years since it first surfaced. Its original release in 2002 circulated only domestically in Boris' home base of Japan, leaving worldwide listeners eager for physical copies of the album. At the time, as record pressings were in production, a fire broke out at the plant and the stamper was lost, rendering the album out-of-print for many, many years — and it quickly became a cult classic. The long-awaited reissue, out digitally on August 18th and physically on September 8th, was restored from the original TD master.
Lauded Heavy Rocks (2002) single "1970" arrives today on streaming platforms.
The release of Heavy Rocks (2002) will coincide with the newly-announced Boris + Melvins U.S. tour this summer and fall. The bands have circled each other with reverence for many years; they first played a show together in 1999 during Melvins' first time in Japan, and ever since they have deepened their friendship and enjoyed opportunities to play together whenever possible. This time, for their first ever tour together, Boris and Melvins will be playing a full set of songs from their classic albums: Bullhead from Melvins and Heavy Rocks (2002) from Boris.