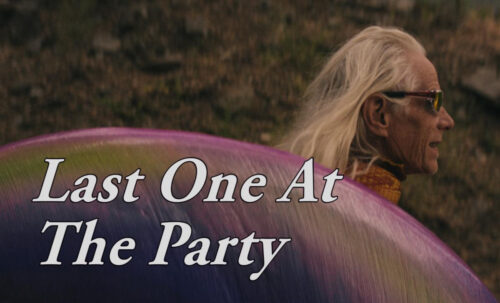 Last year's YTI⅃AƎЯ is this year's YTI⅃AƎЯ. The album came out ten months ago and we now have our first video. A video that feels like it gestated that long, that it needed to gestate that long to become what it is. There's a lifetime portrayed in this video. In the same way that the song plays with only a few images, the video matches that minimalism — suspended in a pleasant and rich purgatory.
Bill deals out a character portrait of the death of the life of the party. Sometimes the last one at the party is your best friend, sometimes they're your worst friend. Sometimes both.
Directed by Anthony Gasparro and Mikey Kampmann, the "Last One at the Party" video shows us a man way out there on an island of his own that sits right at the heart of humanity. We find ourselves riding alongside on one of his perfect, perfected days. His life and mind belong to him, and if there's nowhere to put them, then that's where he'll go. Every day holds the potential of being wild in the wilderness. Never let the party die!
UPCOMING BILL CALLAHAN TOUR DATES:
8/9/23 Hollywood Forever Cemetery Los Angeles CA*
8/10/23 Teragram Ballroom Los Angeles CA
w/Big Thief