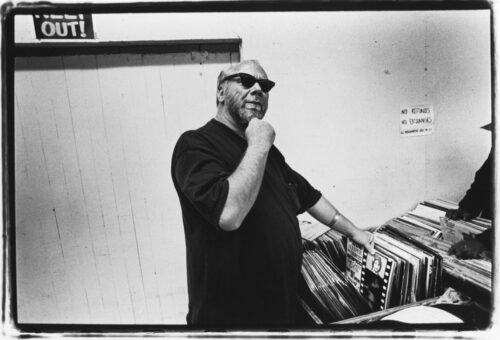 Could it be? Is he risen? The late master re-materializes before us, in the form of something resembling the Oracle of Delphi or Clown Prince at Olympus. Recorded circa 1995/1996, mostly in John Fahey's room at a Salem, Oregon boarding-house, the performances on Proofs and Refutations prefigure the ornery turn of the page that marked Fahey's final years, drawing another enigmatic rabbit from his seemingly bottomless musical hat, making delightfully confounding demands upon your listening (and thinking) ear.
Mounting a thundering dialectic from on high, "All the Rains" resembles nothing else in his classic discography – betraying roots in everything from Dada to Episcopal liturgical chant – and contains nary a plucked guitar note. Call it Fahey's Word Bluegrass, and keep spinning them black circles.
Proofs and Refutations is available for pre-order now, LP is out September 8th!